Chinese SEO
Looking to sell online to Chinese-speaking customers around the world?
You need to be seen online and the best place to start is with Chinese targeted SEO.
Unlike the SEO you may already be used to on your UK website targeting the Chinese market requires a specialist approach.

Essentials of Chinese SEO
Chinese SEO is considered to be more difficult due to the technical and cultural differences.
Some key factors to consider include:
The difference in Search Engines – Google is not top in China here the top search engine is Baidu and what you need to do to rank highly is also different.
More than one Chinese language – there are many types of Chinese dialects and two main written versions, but only simplified Chinese is used by the top search engines.
High demand for mobile websites – SEO must be tailored to mobile as these are mostly used to access the internet.
Optimised Technical SEO – a vital part of Chinese SEO due to the high use of mobiles and poor connectivity.
Use a Chinese design eye – Chinese websites look cluttered for a good reason. A balance must be taken between western design and what is needed for successful SEO.
At ExtraDigital, we embrace these differences to ensure that our services provide your company with the best results.
Our Chinese SEO Services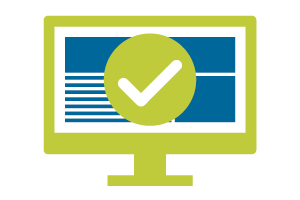 ExtraDigital's Chinese SEO services are tailored towards your business goals and target audience.
We have worked with a wide number of industries and sectors throughout the world, including healthcare, tourism, eCommerce and B2B services.
Effective and targeted SEO grows highly relevant traffic to your site and improves awareness of your business.
Below are just some of the fantastic results that we have achieved.
SEO eCommerce revenue increased year on year by 103.05% (From £19k to £38.5K)
SEO Traffic increased year on year by 420% (From 972k to over 5 million)
Online quote requests from SEO increased year on year by 101.07% (From 374 to 752)
As well as Chinese SEO, ExtraDigital also provides Chinese PPC, Web Design and Social Media marketing as well as consultancy for all areas of multi-lingual marketing.
Call 01227 68 68 98 for more information.
ExtraDigital's Multi-Lingual Approach
ExtraDigital is a multilingual and multicultural agency employing staff from a variety of cultures including French and Arabic speakers.
We created the world's first multi-lingual content management system that produces automatically search engine optimised websites.
Our team stays at the forefront of the latest developments in global internet marketing and search engine optimisation ensuring you receive the best SEO service possible.
The Next Step
Interested in Chinese SEO then call 01227 68 68 98 or tell us more about your plans below.
Request a Quote
For prices or more details call 01227 68 68 98 or complete the form below.