Here in the office, we have really wanted to put some positivity out there and share some good news, a change from everything that is going on around us!
Our client, Jon William Stables, is a British Manufacturer of Stables and Equestrian buildings. They are a family run business out of Chippenham and their business runs on word of mouth and a great sense of community.
ExtraDigial have been their marketing partners for over 10 years. Growing their audience through managing their website and Inbound Marketing strategy has been the focus until recently.
We have noticed an increase in traffic to the Jon William Stables site since the UK went into lockdown on the 23rd, confirming to the client that their audience is indeed spending more time online.
Social media management has been something we have been discussing with the client for a few months and with the current situation, we advised that paid social was a great place to invest budget that had freed up from show's that have been cancelled due to the coronavirus.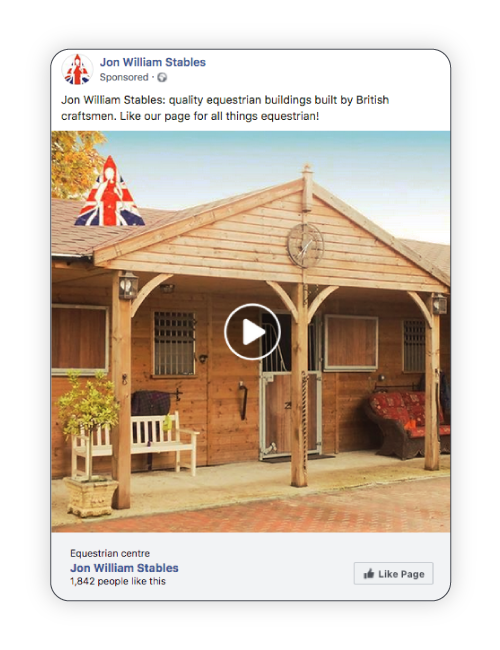 Fast Results
They were instantly rewarded in the first 3 days with a new lead and a great recommendation from a previous client.
---
We have seen an increase in the use of social media since the lockdown on the 23rd of March. If you have the means, it's a good idea to meet your audience where they are – online. Get in touch with ExtraDigital today to discuss all things social.
---