Project
Social marketing and search engine optimisation for Occasion Photo Frames, an online gift retailer. This project saw 54% more website revenue created year on year, leaving our clients happy and pleased with our work.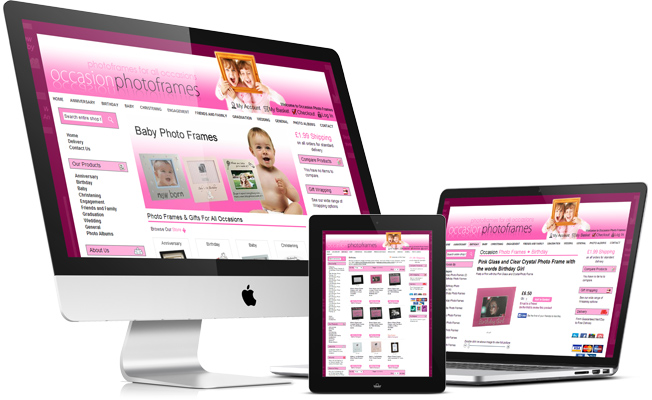 Client Quote
"The website is doing very well under your leadership and you are always on the phone when I need you, very helpful."
Peter Grove, Occasion Photo Frames
SEO Target
To increase the revenue from the website by bringing in more "ready to buy" visitors from natural search
SEO Summary
Relevant site visitors increased and significant rise in online revenue was generated.
SEO Approach
Optimisation of valuable product keywords to increase their search engine ranking
Offsite article and copy generation to improve SEO
Onsite content enhancement and optimisation to boost onsite SEO
Extensive social media campaigns on Facebook, Twitter, Pinterest, Squidoo and Yahoo Answers
SEO Results
54% more revenue from the site compared to the previous year
256% more visitors to the site over previous year