The Client
Our client, The Memento Group, works closely with brands and athletes to develop and deliver products and services into the marketplace, bringing fans closer to the sport, teams and athletes they love. The Memento Group recruited ExtraDigital to lead on their clients' digital marketing strategies to maximise their revenue opportunities across multi-channel solutions.
The most recent client we have started working on is UFC Collectibles, the official home of UFC memorabilia. Unique pieces of UFC memorabilia such as signed gloves and other event-worn gear from popular fighters like Khabib Nurmagomedov, Conor McGregor, Alexander Volkanovski, and more can be found in the store.
The UFC Collectibles website was launched just after Christmas when we began doing quick wins for SEO to help get the website visible online for UFC fans.
The Results
Over the first six months, we have seen:
157% increase in monthly organic revenue
246% increase in monthly organic sessions
Ranking in the top ten for over 500 keywords
Ranking in the top 3 for over 150 keywords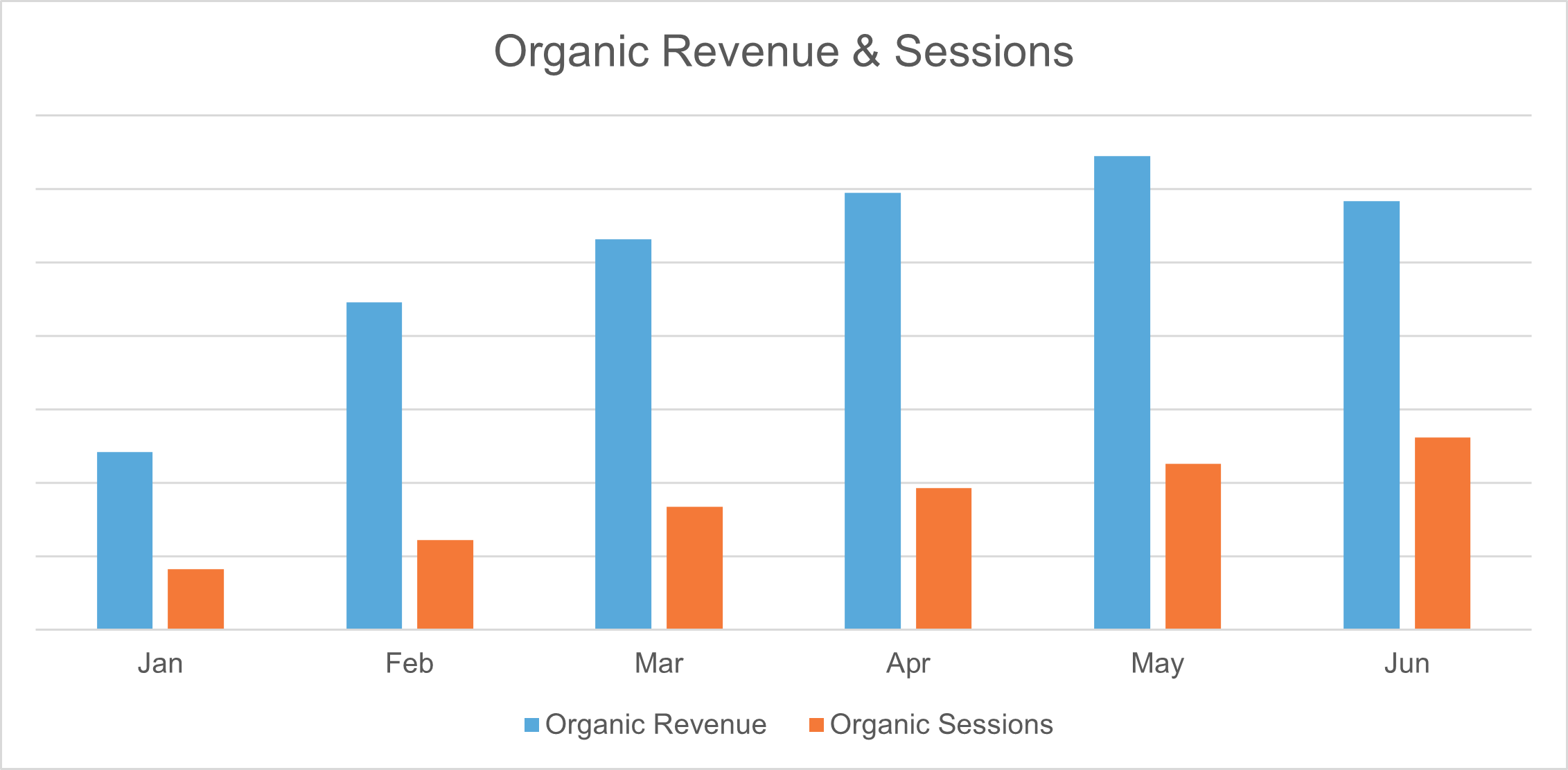 It doesn't stop at SEO…
As mentioned, we lead on multi-channel digital marketing strategies for UFC Collectibles, so SEO isn't the only marketing we do (nor should it ever be!). Any SEO strategy performs best when supported by other marketing – after all, you will get a boost in authority from external traffic like Paid Social.