SEO Case Study: Significant natural search traffic increase
ExtraDigital has provide SEO services to Kingsley Plastics since September 2010. The initial work was very successful with Natural search figures increased by 73% in six months and over 400% in two years.
Three years later, all target product keywords are on the top page of Google with most in positions 1-3. This is from consistent, high quality SEO that does not risk being penalised by Google updates.
SEO Client
Kingsley Plastics provide a range of industrial GRP products and housings; including kiosks, cabinets and covers. They wanted to improve natural search figures and keywords rankings for their website.
ExtraDigital SEO Approach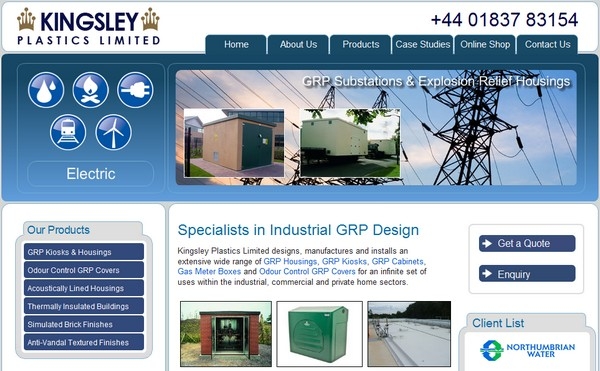 ExtraDigital have monitored the Kingsley Plastics website continually to ensure that it is fully SEO optimised. Specific SEO tasks have included:
Review of keyword phrases to ensure the most relevant phrases are being targeted. For example the initial product names were manufacturer names and there were others used by customers that needed to be included.
Additional off page optimisation to support keyword ranking, through content marketing and offsite articles.
Minor page updates and amends to website to ensure they support the correct keywords
SEO Results
Natural search traffic increased in the first year of work by over 73% on the sites traffic back in August 2010
Increases in subsequent years of over 400% in natural traffic
12 main keywords improved their ranking position, with over 16 keywords holding a Google UK search first page position
Cached pages have increased by over 13% in first three months of work
Back links have increased by over 74% in first three months of work
Effective search engine optimisation will give a significant rise in natural non paid traffic to your website, with very dramatic results once your website is in the top few positions of Google.