ExtraDigital were approached in November 2015 by a top fashion men's neckwear company, they were seeking assistance in boosting their online sales and were keen to see what we could recommend.
After reviewing the client's current situation and objectives we started SEO and PPC marketing at the beginning of December 2015 and just two months later they have already seen great gains.
The Client: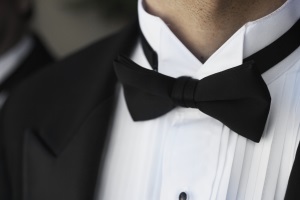 This particular Magento eCommerce client of ours is one of the hottest online men's neck wear stores selling fashionable ties, bow ties, pocket squares and other related accessories. Their main focus is on occasion wear such as wedding ties and ties for special occasions.
They offer the top men's neck wear brands, quality products and stylish men's neck wear online.
The Brief
The client had the following expectations:
To improve sales
To improve the SEO of the website to boost organic traffic
To address an unprofitable PPC campaigns
To amend elements on the website that were hindering the user experience for their customers
As the website used the highly popular Magento platform meeting these expectations required specialist skills in Magento SEO and Development. This client chose ExtraDigital, because we have a wealth of experience within our team in marketing Magento websites.
The Actions:
Initially, a huge amount of resource was placed on getting the website up to speed. This involved fixing elements on the website that were hindering the customer experience and harming the brand.
As part of this work Magento development work was undertaken to fix elements of the website that were broken or not functioning correctly, plus additional design work was undertaken to help improve the overall look of the website with carefully designed and placed banners.
Whilst this was happening in-depth keyword analysis was undertaken to help pin point keyword focuses and searches that real people make when they are purchasing neck wear online. This keyword research was then used to help improve the SEO of the most important pages of the website.
A strategy for ongoing months was then generated based on this keyword research to help assist us in communicating the right promotions and products at the right point in the seasonal trend cycle for neck wear products.
This strategy has boosted sales and traffic to the website.
The Results:
The results of just two months of online marketing work.
78% improvement in SEO traffic to the website
18% improvement in PPC traffic to the website (coupled with a decrease in PPC budget spend)
An overall bounce rate decrease of 15%
Website's user experience and attractiveness greatly improved
21% improvement in the eCommerce conversion rate which has seen the revenue double
All in the space of just two months (62 days).
Want These Results for Yourself?
Are you looking to improve traffic and sales for your website?
Need assistance in getting the results that you want?
Simply contact ExtraDigital today on 01227 68 68 98 and speak to a member of our team.
Don't hesitate, just think where you could be in 62 days' time – benefiting from our services.