F1 Authentics, run by The Memento Group, is an eCommerce platform that sells memorabilia and sporting goods to Formula One fans worldwide.
ExtraDigital started working on F1 Authentics' PPC mid-May, and during these months we have seen some outstanding results. Through an intensive focus on their PPC management and optimisation, the company has experienced consistent growth with their KPIs. In August, ROI increased by 38% compared to July.
Similarly, they are seeing a substantial improvement in their sales, sales value, and gross profit.
Continuous improvement on ROI over the past four months
Increase on the number of sales from 2 to 48 from May to July
Increase on Sales Value over the past three months
Increased Gross Profit from May by over 14,000%
In the first four months, we have made 729 changes, so it is quite clear that these results did not happen overnight.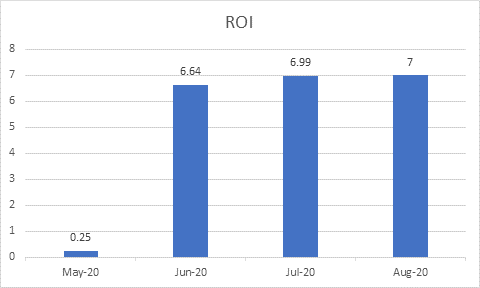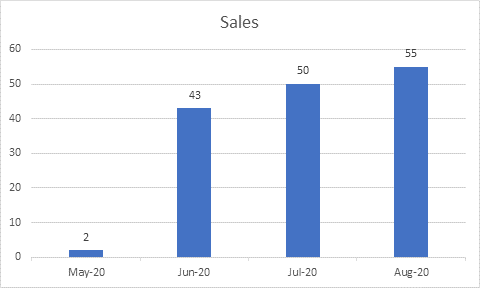 ---
A word from the client
A massive week for the Memento Group with the launch of our new website www.f1authentics.com. Developed, built and supported by ExtraDigital, who also manage the social media, PPC & SEO activities on our behalf. Delivered on time and on budget. Brilliant job, Flawless delivery.
-Tony Brookes, Information Security Director
PPC Management Agency
Here are some of the changes we made:
Bid Strategy
Our process started with changing the bid strategy from manual CPC to Maximise Conversions - this automatically set the bids to get the most conversions.
Keyword Research
We have improved the keyword list continuously: keywords have been added when new products have been made available on the website and when the system has suggested good converting search terms.
Negative Keywords
We added multiple negative keywords and dynamic ad targets to exclude traffic from non-converting or poor converting keywords and URLs.
Ad Copies
Ongoing we edited existing ad copies and added new ones where needed. Responsive search ads have also been created to get more relevant messages to the right customers - this allows Google Ads to test variations of search ads and closely match the right ads with relevant search terms.
Destination
For selected keywords, we have added keyword-level final URLs to match those to the best landing page perfectly.
Ad Extensions
Ad extensions have been added at the ad group or campaign level: site links, callouts, price, and structured snippet extensions.
Audiences
And lastly, we added Affinity and In-market audiences which allowed us to target audiences based on their interest, intents, and demographic information. Later, we performed an advanced bid adjustment, including platform and age bid adjustments.
---
Grow with Google Ads by learning the CTR to beat for your industry.
---
With such promising growth within just a few months and a recent increase in ad spend, we at ExtraDigital are looking forwards to assisting F1 Authentics' progress further in the future.
Want to see what PPC can do for your business? Speak to our PPC experts in ExtraDigital and find out how we can help your business accomplish similar growth.