"Medical website gains over 45,000 natural visitors in just 2 months."
Digital Marketing (SEO and social media) can be very effective for startup companies in gained new visitors.

Doctoori (www.doctoori.net) provide healthcare information in Arabic , targeting a global marketplace.
Digital marketing agency ExtraDigital were asked to help promote the website through SEO (Search Engine Optimisation) in arabic.
The results obtained in the first two months of work gained over 45,000 visitors/month3 to the website without the use of any paid advertising.
The Challenge
When the website was launched, the website only achieved top page ranking on their company name. The website includes a very large range of medical advice with many keywords to target so prioritisation was important. The website is written in arabic, so arabic language skills were also needed.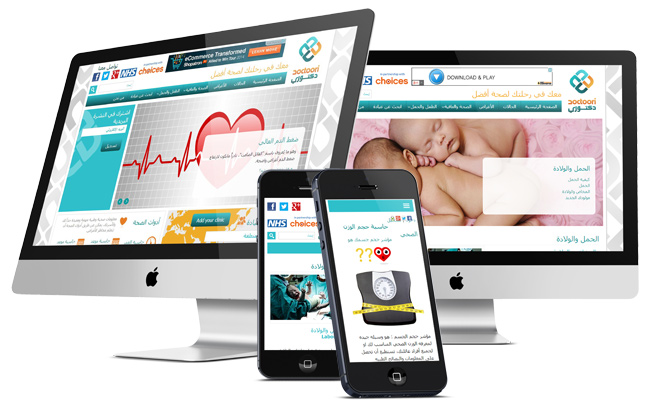 The Approach
Both on-page and off-page activities were prioritised with those giving greatest impact undertaken first. ExtraDigital optimised the meta data on many key pages and checked that the code mark-up showed the structure of the website clearly to the search engines. Checks were made on sitemaps and news articles written to start promoting the website content to other websites. Social media activities were started to encourage social activity in a natural way regarding the website.
Results
Within two months a large number of target keywords saw substantial improvements in ranking and the number of natural visitors to the website rose to over 45,000 per month.
ExtraDigital provide multilingual SEO in many industry sectors, using sustainable techniques aimed at steady medium to long term growth that is robust against search algorithm changes.
Update: many months later this website was generating over one million visitors a month after further SEO work was undertaken.