Mynurva is a healthcare company providing confidential mental health support online by video-link to qualified therapists. As an independent service, Mynurva has captured the gap in the market for those who are reluctant or unable to seek help as they do not want their GP or employer to know.
Mynurva approached ExtraDigital as a start-up, requiring branding, website creation, and a complete marketing plan to reach their goals. The aims were to establish their brand, create awareness, and generate leads.
We formulated a marketing plan that included Inbound Marketing, SEO & PPC.
Early on, we realised Mynurva also needed CRM software to help build a better picture of their audience. HubSpot was the ideal choice; it would enable sales and marketing to work in unison and for all activity to feedback to the central CRM, allowing us to tune our offering to separate audiences.
HubSpot Onboarding
While you can use the HubSpot services separately, the HubSpot Growth Platform was the obvious choice for Mynurva. It includes the entire stack of marketing, sales, and customer service software with a free CRM at its core – allowing us to track the entire customer journey from the first website visit to a closed deal with a happy customer.
Once the ExtraDigital devs had the website live, we created an Inbound Strategy that we ran entirely through HubSpot. From social posts to blogging to implementing HubSpot forms on landing pages, we could see the whole picture on one platform. It has helped us identify one particular campaign that was doing exceptionally well at all stages of the buying process.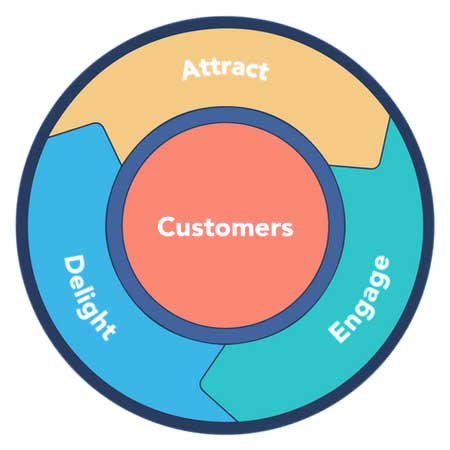 As Mynurva focuses on support for mental health, we created a campaign around Anxiety and Stress. Following the inbound marketing methodology (attract, engage, delight), we produced different content assets to target Mynurva's audience. Here's what it looked like:
---
The Inbound Approach
Identify quality information that real people want to have.
Our audience wanted to know about their anxiety; How bad is it? What can I do to fix it? Some may even be unsure and ask: Do I have anxiety?

Create & produce content that resonates with the audience.
We created two interactive pieces of content: A 21-day anxiety tips email subscription and an anxiety test that were both promoted on Facebook.

Track data, analyse and optimise
Seeing how the content is performing is key to making changes that will help improve your results.
---
Why exactly did we use HubSpot?
The campaign ran entirely through HubSpot. The social posts for the anxiety tips and anxiety tests were scheduled through the HubSpot Marketing Hub, which went to the landing pages containing HubSpot forms to capture the details and store them in the HubSpot CRM. The anxiety tips were automated emails through the HubSpot Services Hub.
By creating a campaign tag in HubSpot, we could review the campaign as a whole on one platform – we were able to track the data, see what leads had been brought in, analyse social post-performance, and see what was working and what wasn't.
What was the ROI from HubSpot?
Let's go back to the basics; the main goal for Mynurva was to build and establish the brand and see sales through quality lead generation. Here's what we achieved in the first two months: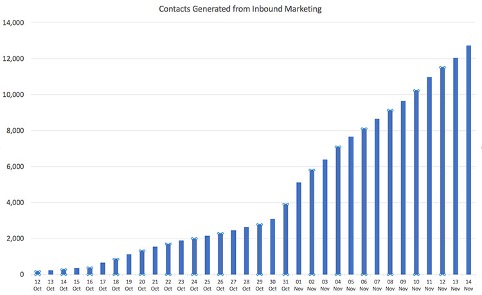 Within one month, the number of contacts increased from a few hundred to nearly 13,000, with the rate of contact growth increasing and cost per contact decreasing.
If that's not meeting your goal, we don't know what is!
---
ExtraDigital are HubSpot Gold Partner's
Get started with HubSpot today and onboard quickly and efficiently with ExtraDigital. Our onboarding is simple, fast, and professional, with a clear focus on getting your first campaign ready for launch.
Our experienced team knows the HubSpot platform inside out and is adept at introducing new clients to the range of tools HubSpot offers. We can quickly onboard your business, making all the basic configurations, designing and building the required templates to enhance your business offering, and getting potential clients to take action.
Over the past 16+ years, ExtraDigital has worked with a wide variety of clients in almost every industry. We're confident that we have the expertise to provide you with a seamless onboarding process and get you generating new leads for your business in no time. Onboard with ExtraDigital today!
---