Voice of the Listener & Viewer (VLV) are an independent charity that promotes high-quality broadcasting. In this challenging time for British broadcasting with threats of funding cuts, VLV fights to remain relevant while keeping the integrity of high-quality broadcasting available to all.
The Brief
ExtraDigital were tasked with redesigning a website to be responsive for mobile and tablet as well as having modular flexibility to enable the client to make changes as and when required.
The old website was very text-heavy, which needed to be changed to a more image, video and sound focused site to be in keeping with modern expectations of a broadcasting website.
The website also had to integrate with existing database pages for subscribers, membership, payments, newsletter sign-ups etc. It was decided that a WordPress site would be the best option for VLV owing to the need for easily changeable layout and functionality and the charity's budget.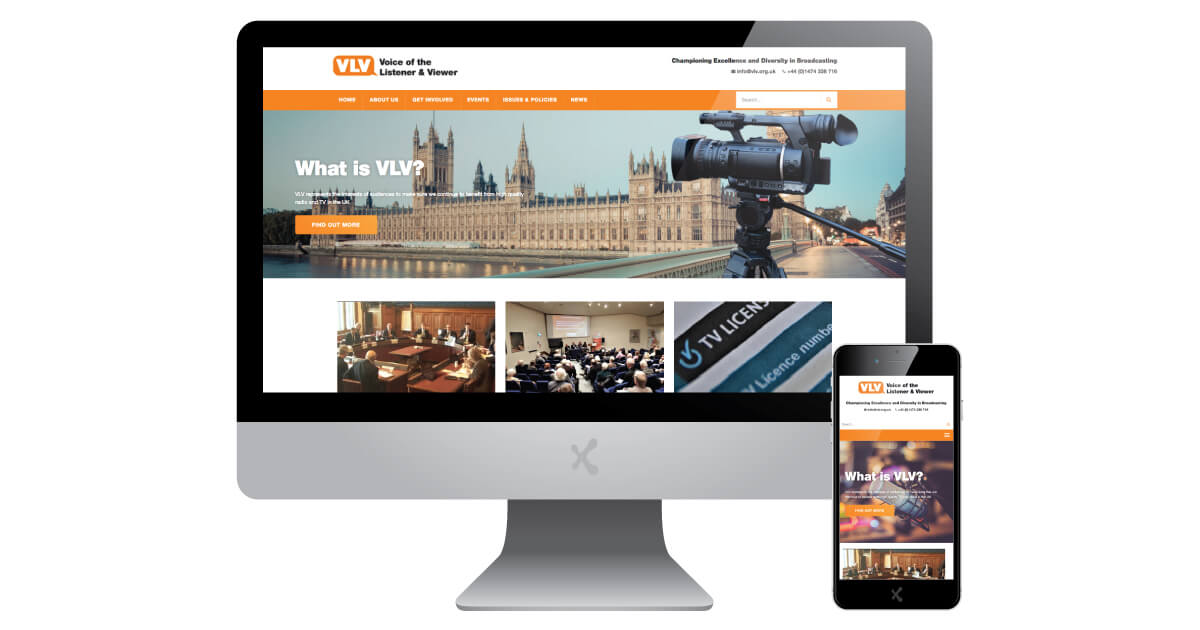 Challenges
One of the challenges we faced was the large number of old files, press releases, bulletins, consultations and awards that were on the old website that the client was keen to retain access to. We decided to change the old site into a static website, keeping all the archives intact should anyone wish to find them, but linking it all through to the newly designed website.
Results
The VLV website is now a much more modern, easy to navigate and attractive website. The block sections, heavy focus on images rather than text and logo updates all portray the message that this is a modern and professional public broadcasting service.
Broadcasting policy advisor Sophie Chalk had this to say:
"We are delighted with our redesigned website. Nicky and the staff at ExtraDigital were incredibly helpful in making sure that the design fitted our vision and in building the site all for a very competitive fee."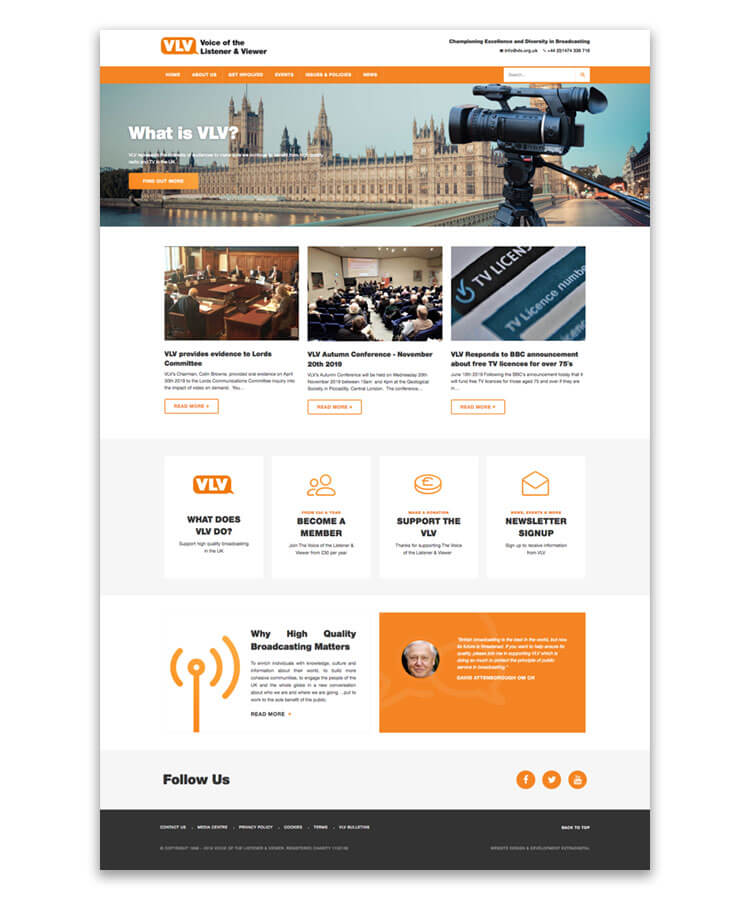 ---
Contact us if you would like to find out more about our design and development work.
---