Interior decoration is experiencing a huge surge, and tiles are among the most sought after materials for home-owners as a choice for wall and floor coverings. Tiles360º approached ExtraDigital in need of a new eCommerce platform for their tiles and accessories business in order to capitalise on this growing trend.
Merlin Integration
Tiles360º planned to use the Merlin ERP, (Enterprise Resource Planning), so required integration with Magento to enable them to manage the pricing and stock information directly from Merlin.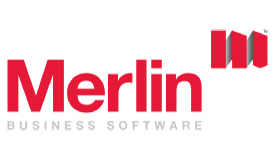 ExtraDigital have a high-level of experience with the integration between Merlin and Magento. We are aware of how Merlin can be customised to suit each business, and when integrating this with Magento, there is always customisation required.
Required eCommerce Functionality
Tiles360º aim to be a leader in the field, offering a wide range of tiles in varying styles and sizes at competitive prices. Key to success would be the customer experience in the buying process.
Alongside the standard Magento 2 functionality, it was determined that the users would need a little more assistance in their purchasing decision. ExtraDigital worked alongside Tiles360º to understand their ideal buyers and examine the features and functionality that would be required to create a seamless buying experience.
Website Design & Development
ExtraDigital approached the site design with a clear brief and a key focus on user experience. As always, our design team began with a mobile-first approach working through a series of wireframing sessions and initial designs to get a feel for the brand.
The client was blown away on submission of the initial draft, and work rapidly continued to hone the design into the image-led, masonry-style homepage that was agreed upon. The site leans on the branding devised by the ExtraDigital team and expertly implements the recommended colour palette to maximum effect.
Tiles360º supplied high-quality images, which really makes the design sing, offering the potential customer a fantastic visualisation of how their chosen tiles may look in different applications.
We examined each and every element of the buying journey to ensure that the user would benefit from a seamless experience and was supported in their purchase at each step of check-out.
The site design was made easier by the initial creation of the brand and guidelines.
Branding
The work for Tiles360º included a full brand development. The team at Tiles360º had a clear vision for the aesthetic of the brand and site. ExtraDigital explored early concepts and developed a clean, concise wordmark that would give Tiles360º the appearance they desired and would be suitable for all applications.
Through the ExtraDigital branding process, we developed clear brand guidelines for the team at Tiles360º to adhere to and supplied all the required assets to ensure every element of their brand was consistent.
---
Tiles360º is in the final stages of development, and we're as excited as the team at Tiles360º to reveal this new brand and accompanying website to you all. Check back soon or look out for further details on Social Media.
---