This Kent based crafts business wanted to move their online shop onto a new platform to allow them to more easily bulk upload products and improve the onsite search engine optimisation. They also wanted the site redesigned to a more modern look and feel with improved functionality for product image zoom and advanced shop search filtering.
Magento Development: Approach
The client provided the core website design from a third party design agency but this did not include a complete design spec for all screens in Magento (like most eCommerce solutions, Magento has over 30 screens that all need to be fully designed).
Keyword research around craft shops and hobby crafts to optimise website at the code and initial content level for relevant key phrases
Design extrapolation for all needed screens on Magento from the core design files supplied by the third party designer
Location and installation of additional functionality modules for improved product presentation (a rollover image zoom)
Development and set up of the shop on fast Magento hosting servers
Integration with secure payment services provider Sagepay using secure server protocols to allow onsite payments
Setup of product attributes and tables to allow advanced search filtering by category, brand and price to make the site more user-friendly
Magento Development: Results
These are captures taken from the finished website when it went live, showing the main homepage design, advanced search filtering and image rollover zoom.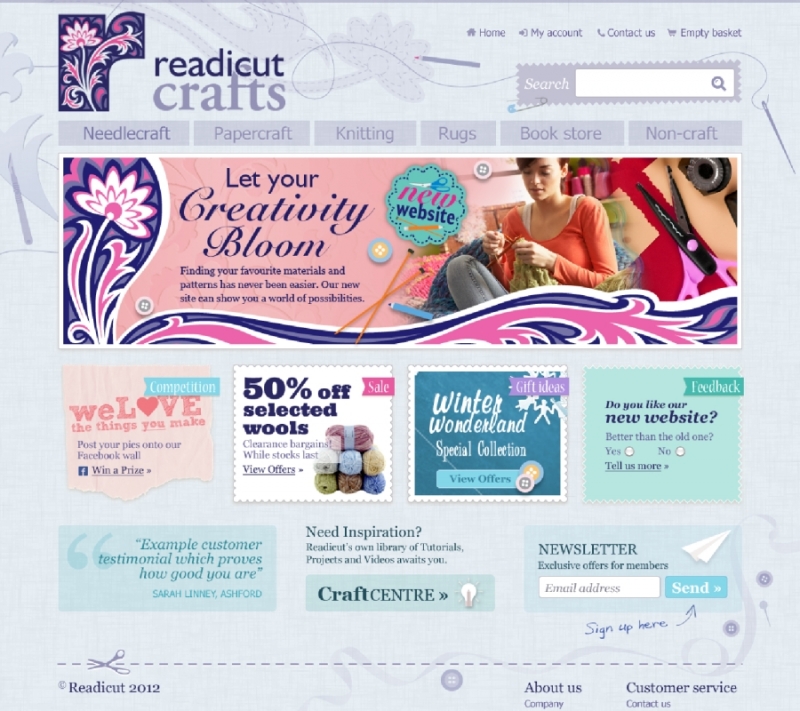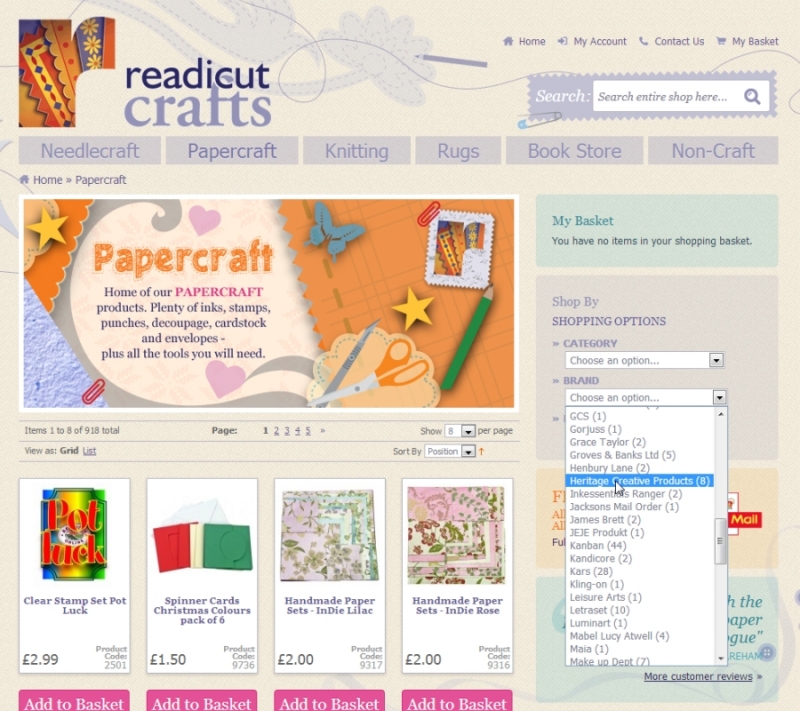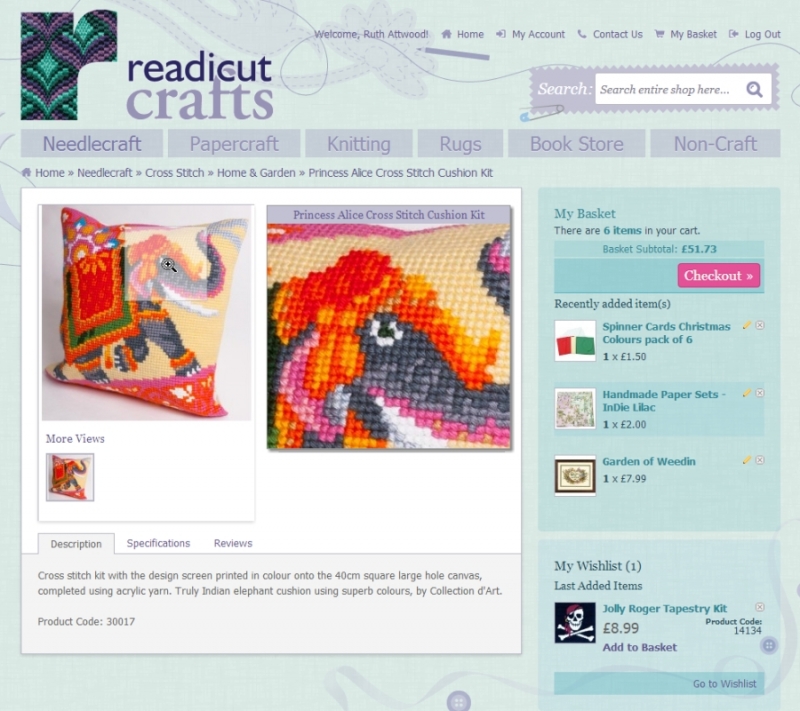 The original website was created back in the late 1990s and was very small and poorly search engine optimised with table based design, unfriendly URLs and poor conversion potential. This is what the website looked like originally (click to enlarge):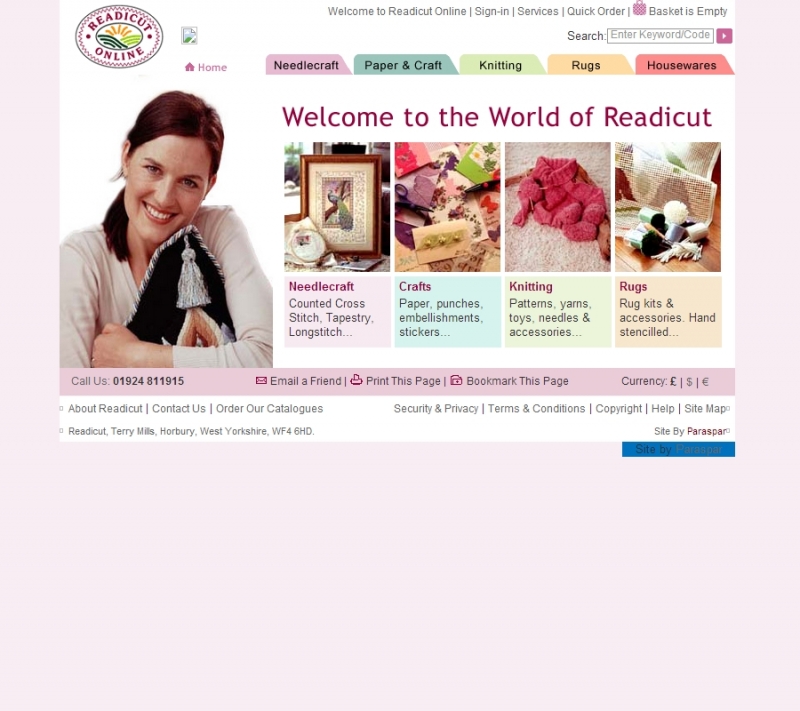 ExtraDigital offer a comprehensive website development and design service for a range of businesses and sectors. To learn more take a look at our range of website designs, find out more about our specialist Magento development or contact us today 01227 686898