Summary
Looe & Polperro Holidays offer self-catering properties for rent in Cornwall, they have a variety of properties on offer mainly in Looe and Polperro. Looe & Polperro Holidays have recently had a website re-design, the main aim of the new re-design was to generally modernise the website and create an easier user experience. The client also wanted to change the way the properties were displayed on the site to make it look more professional and interesting.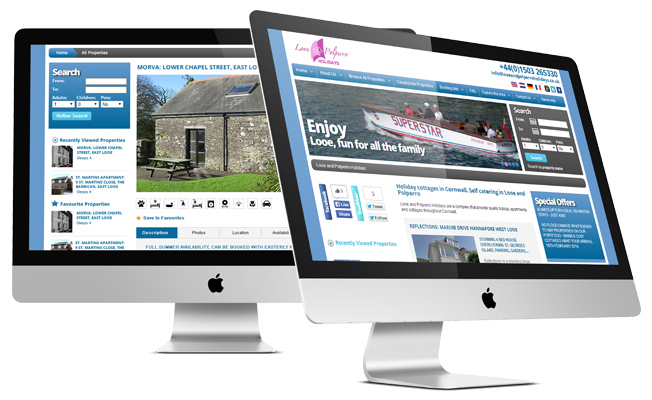 The website also has a full admin system that allows the web editor to add new properties and give each properties certain assets that will display. For example, if there is parking, a bath and weather the property allows dogs. The admin systems also allows you to easily upload images to help advertise the different properties on offer and add a description freely about each property.
Results
ExtraDigital produced a website that the client was extremely happy about. The first design that was showed to the client was signed off straight away with no changes. The website was fully integrated with social media, an easy to use booking system, news section and an easy to use contact form. All aspects of the website can be easily edited on the ExtraCMS.
ExtraDigital offer a comprehensive marketing website design service for a range of businesses and sectors including web design for the travel industry. To learn more take a look at our range of business website designs or contact us today to get an initial, free website review and find out how we can bring your business to life online.