"Design and branding of information website for explore Kent"
ExtraDigital are committed to supporting businesses in Kent and boosting the local economy by providing high quality information to those who are searching for it. This is the purpose behind Exploring Kent. The website needed to target potential visitors to Kent as well as proving reliable information to those living in Kent.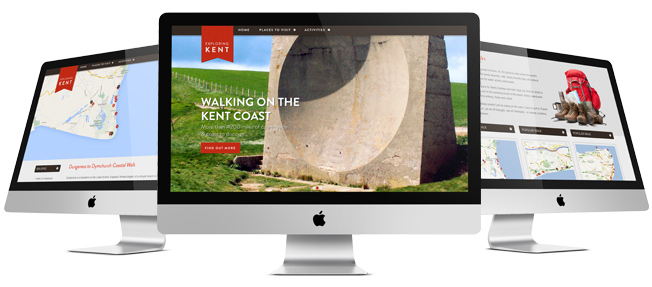 Summary
Exploring Kent is an information website which needed to display two main topics, places to visit and activities. The site needed to be easy to navigate and display information in a clear and concise way. This website also needed to look visual stunning with a modern appeal.
Our Approach
Find out the most relevant and searched for information for those visiting or living in Kent, taking into account user journeys, visit profiles and keyword research.
Organise this information into categories to be displayed on the website
Using this content to establish the design layout, look and feel and how to best display information to target audience
Gathering images, content and other media to create a very visual and compelling design using branding guidelines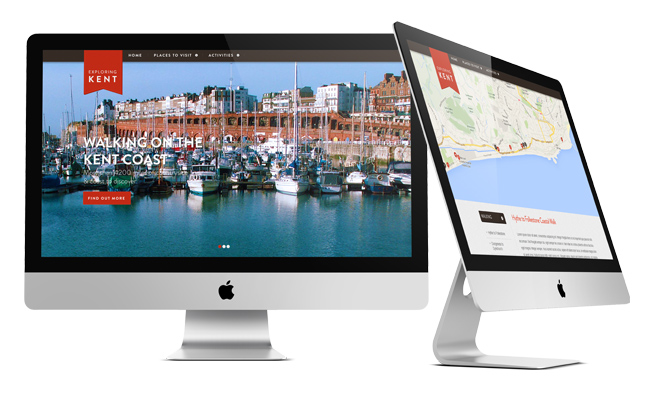 Results
ExtraDigital produced a high quality and visually stunning website with branding which appealed to target audience and displayed information in a modern way. Large images were used to create a modern looking website with a strong visual appearance. The site was based around the informative content it was to display and all elements designed to make this content as visible and accessible as possible.
ExtraDigital specialise in designing websites that put the content first. We firmly believe that content is king and that websites need to display the information that its users want quickly, making sure that the user journey is short and the design is as easy to read as possible. For more information, check out our Web Design Kent page or get in touch today on 01227 68 68 98.