"Design for international not-for-profit organisation"
In the spring of 2013, the Thames Valley CIArb Website was redesigned by ExtraDigital. The Chartered institute of Arbitrators (CIArb) is a UK registered Charity/not-for-profit organisation with over 12000 members that works internationally in the public interest specialising in alternative dispute resolution (ADR). The new website needed to reflect the current status of the organisation, with a high quality and professionally designed website.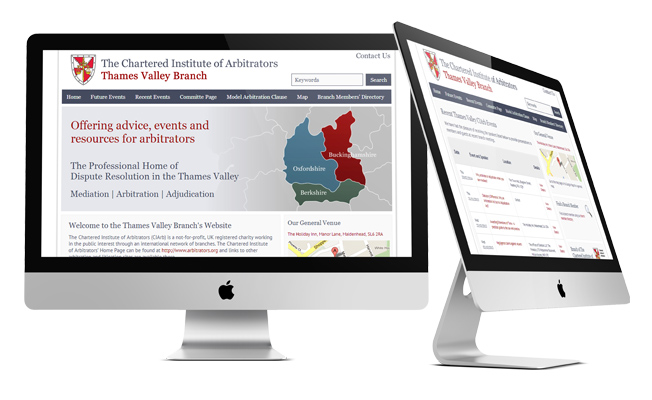 Summary
The old site was to be completely redesigned, with a new directory system and a more intuitive way of displaying upcoming events. The site needed to be accessible for the client to be able to update regularly. This project was to be approved by a committee and satisfy several stakeholder needs. Overall, the new site needed to be modern but clear and uncluttered.
Our Approach
Collaboration with client to establish what functionality is required, what aspects needs to be easily accessible and managed regularly
In depth research into similar websites determine design layout, look and feel and how to best display the most relevant information to target audience. For example, having next events clearly displayed on the home page.
Designing extra elements for a comprehensive membership directory and events system which showed more detail about events.
Producing imagery for home page banners
Creating a visually attractive and intuitive website
Results
The website features an intuitive events system displaying recent and future events in a logical and informative way. The site also features a great directory system to allow users to find and locate details of other branch members. The site was created on the ExtraCMS so that many aspects would be editable through a simple and intuitive dashboard.
Before: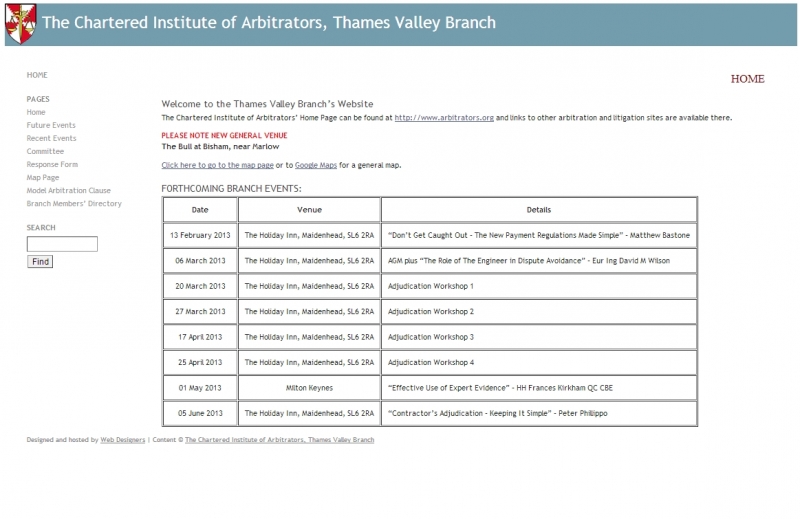 After: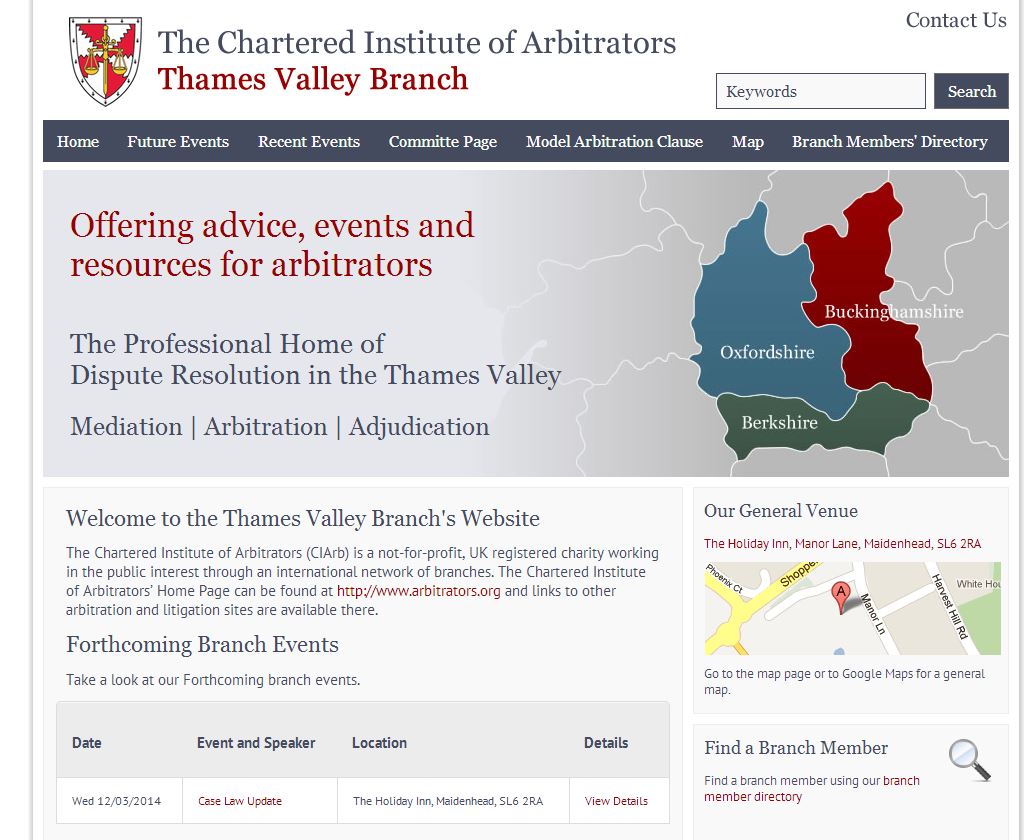 For more information about our work with not-for-profit organisations or if you are thinking of modernising your organisations website, get in touch with us today on 01227 68 68 98 or drop us an email.