We have recently designed and built a new Russian website for a new start up business White gold Ski Holidays. The client came to us after searching specifically for a Russian website developer. The clients wanted a bespoke website with an easy to use CMS.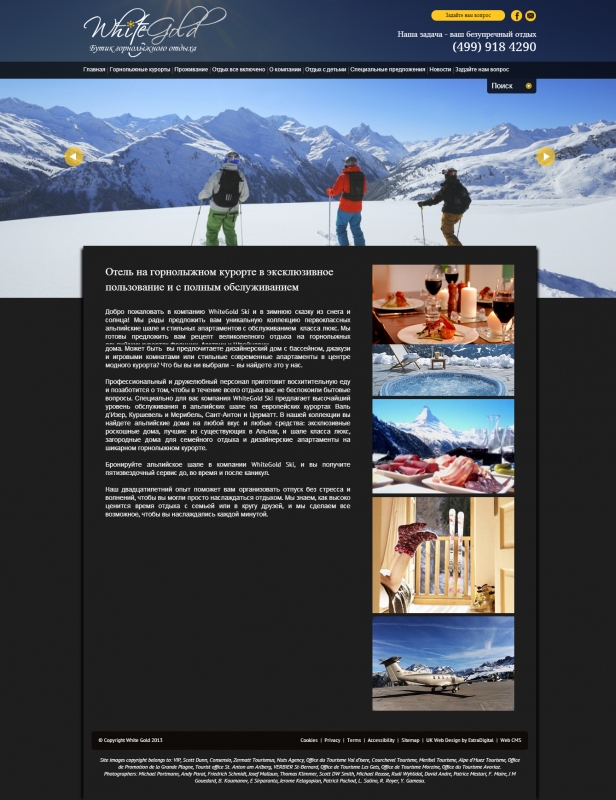 We were asked to build the site from scratch this included the branding of the new business. The site is a marketing site to market the different skiing chalets that are on offer.
Some of the features of the new website included an easy to use search function and a news section.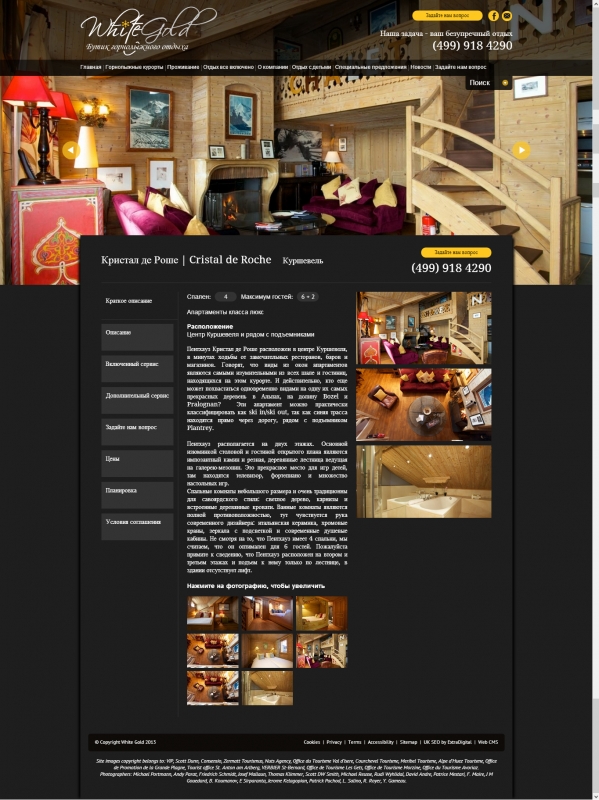 The spec for the design was specifically to make the website look luxurious and professional to appeal to a specific target market. The website also needed to be optimised for the Yandex search engine.
Through doing this project we were able to build upon our experience and expertise in building multilingual websites and our work in the travel industry.
To see the website in full visit http://www.whitegoldski.ru/