Wootton Wawen Parish Council came to us for a new website. The website provides a brief outline of the work that the Parish Council does, Parish council meeting times, agendas and minutes. The website also gives information on the history of the local area and any events eg different clubs and activity groups.
The website needed an events and news module that would allow the user to easily update the website, they also wanted the website to look modern and show off the beauty of the area with large imagery.
The website was built on the ExtraCMS which allows the client to easily edit pages including adding new events and news items. The ExtraCMS also allows the user to easily edit the scrolling banner that was implemented on the homepage, this is done using a banner module. The banner module allows the user to simply update the banner by downloading the image and moving it in to the banner.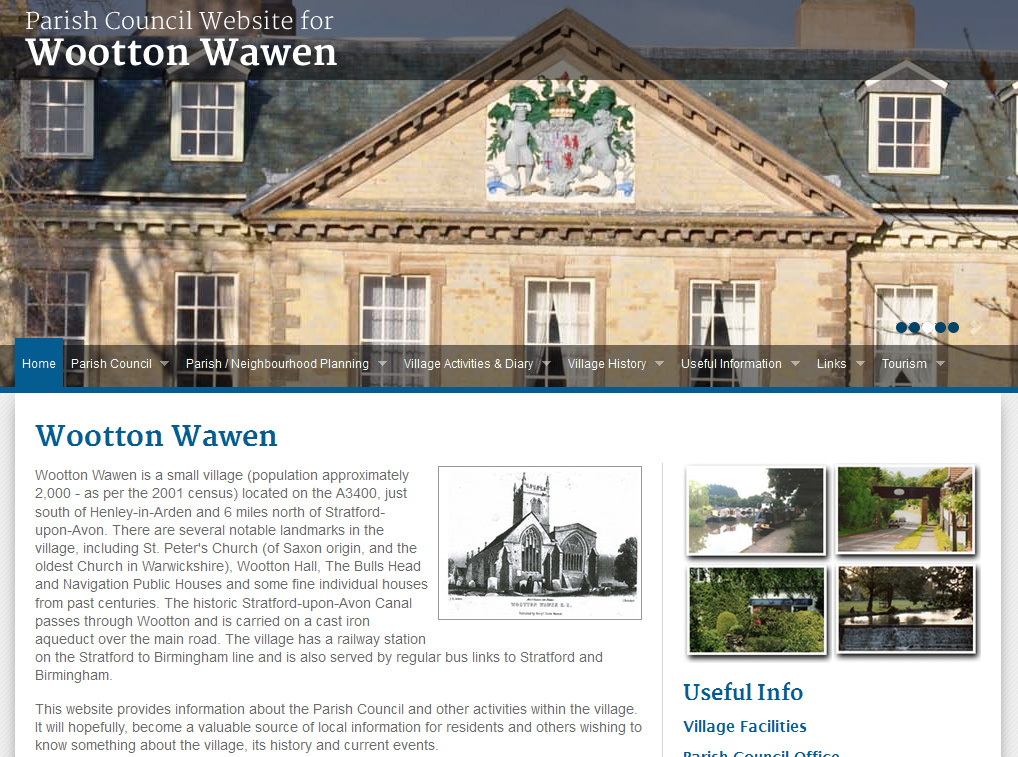 The client was extremely happy with the design of the website and found the ExtraCMS very easy to use. See testimonial below:
"We are a rural Parish Council in Warwickshire and have worked with ExtraDigital for some time now and more recently they worked with us to update our web site. We found them to be very effective at understanding our requirements and implementing those requirements into a web design that we can all be proud of it for years to come."
To see the website in full, visit www.woottonwawen-pc.gov.uk