Extra Digital designed the website of Occasions Photo Frames a while back, this website was created to complement the existing brick and mortar store of Occasions Photo Frames. Our client was very clear that this website was to cater to the female audience and wished for a high density of the colour pink to feature on the site. We fulfilled this specification by graphically introducing the colour pink so that the website was prominently pink without appearing loud and brassy.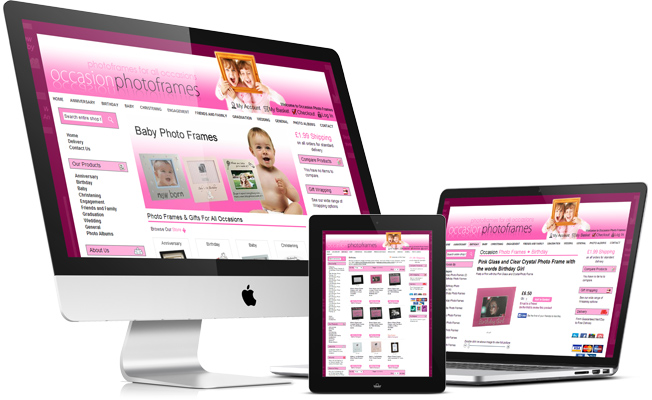 This website design was for an eCommerce store built on the popular Magento platform, this meant that the need for the website to be functionally and marketable. Clear paths shown around the site with the use of the menus, clear displays of products and categories and clear implementation of payment methods were very much a requirement and were fulfilled by us.
Like every website that we design, we ensure that the design is exceptional and striking. We take pride in our ability to design and develop search engine friendly websites so that the website design works with the functionality and the future marketing of the site. The client was very pleased with this website design that we created and has seen the improvement in the number of people that have visited the site and more importantly, returned to the site.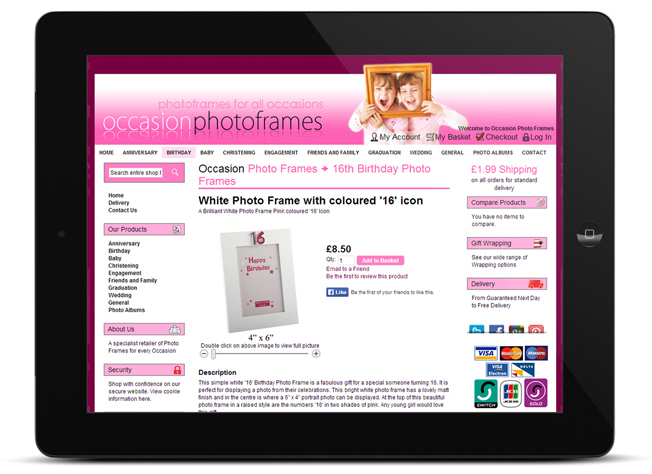 You can view this website design and many others that we have created over the past couple of years in our portfolio online. On our website you can also read the many testimonials regarding our services and work quality that our clients are more than happy to promote us for. To find out more information about eCommerce website design and the services that we at ExtraDigital can provide for you, simply contact a member of our team on +44 (0) 1227 68 68 98 today to discuss your requirements.