ExtraDigital have recently designed and developed Stroud citizen's advice bureau website. Stroud CAB wanted a more modern website that will be easier for their users to find the relevant information. One of the main functionalities they needed was easy to use contact forms that allow users to efficiently fill out the forms to do with different issues, eg benefits or debt. The website also needed to be linked with an online donation system which allows users to donate to the service effectively and efficiently.
The client wanted the ability to be able to easily edit the site through an online content management system.
The client had a specific brief about the design of the website and wanted to stick with the colours of the old website which were yellow and blue, ExtraDigital worked with the brief to produce a website design that the client was extremely happy with.
The old website can be seen below: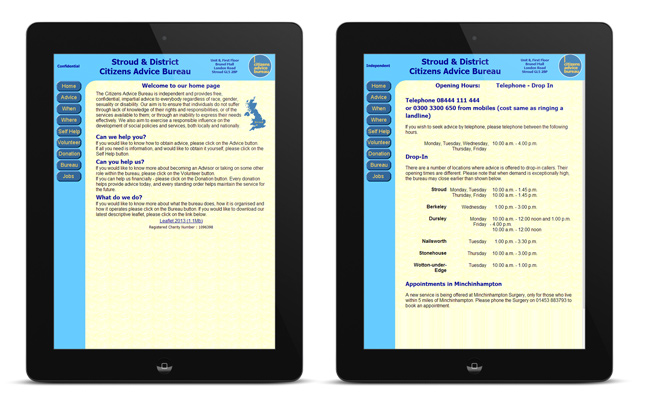 New website Design: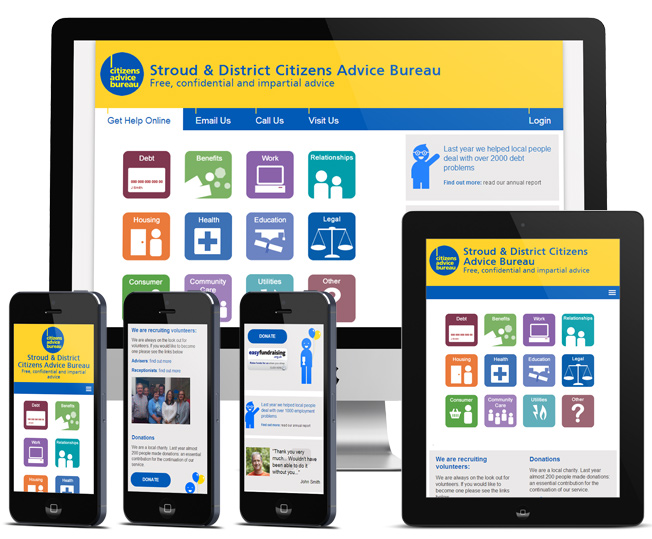 Results
ExtraDigital produced a website that the client is extremely happy with. "Thank you for all your help. Really excited about the site going live - it looks really excellent!"
ExtraDigital offer a comprehensive marketing website design service for a range of businesses and sectors including web design for the local services sector. To learn more take a look at our range of business website designs or contact us today to get an initial, free website review and find out how we can bring your business to life online.