Summary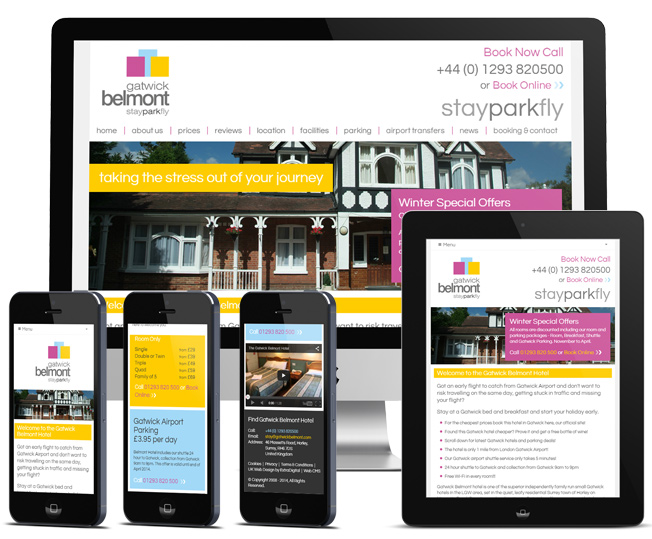 Gatwick Belmont Hotel came to ExtraDigital wanting a redesign of their old website that would be based on their new branding. ExtraDigital were to produce an easy to use website which encouraged users to book a room at the hotel. Images and videos were to be used to maximise the appeal of the hotel. The website needed to be fully responsive as Gatwick Belmont have discovered that over half of their website traffic come from a portable device.
The old website can be seen below;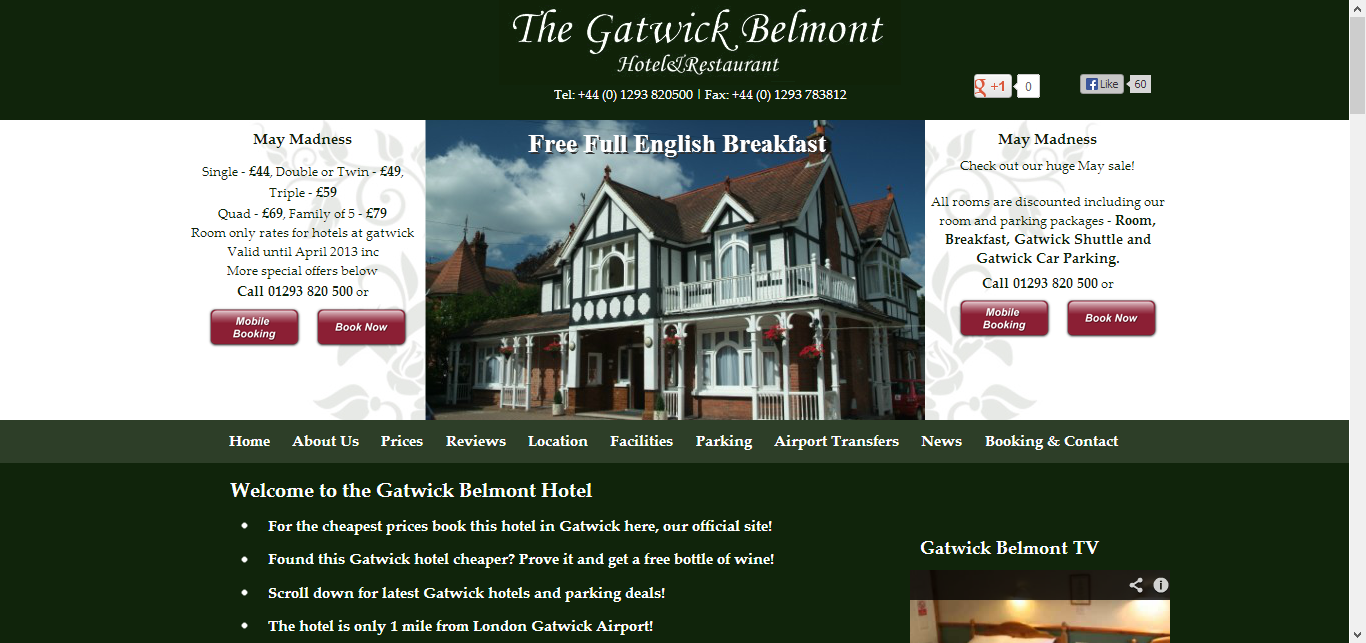 The website needs to be easily editable as there will often be changing offers on room rates etc. The website was therefore built on the ExtraCMS which allows easy editing and managing of assets.
Our Approach
Discuss with client their target audience and look a previous website data to find out how their audience used the old website
Research into similar website to see what they do and how we can expand on this with their website
Gather images, videos and branding to come up with a design
Results
ExtraDigital produced a fully responsive website that the client was extremely happy about. The first design that was showed to the client was signed off straight away with no changes. The website was fully integrated with a booking system and news module.
ExtraDigital offer a comprehensive marketing website design service for a range of businesses and sectors including web design for hotels and tourism websites. To learn more take a look at our range of business website designs or contact us today to get an initial, free website review and find out how we can bring your business to life online.