The Problem
Fire Design Solutions, a leading fire engineering agency in UK, approached ExtraDigital to redesign and market their website www.firedesignsolutions.com.
The site suffered from a high bounce rate and poor performance in search engines. The site was no longer reflecting the status of the company. Visually, the site did not appeal to their target audiences and personas and wasn't making use of their brilliant project case studies they had of the excellent projects they have been involved with.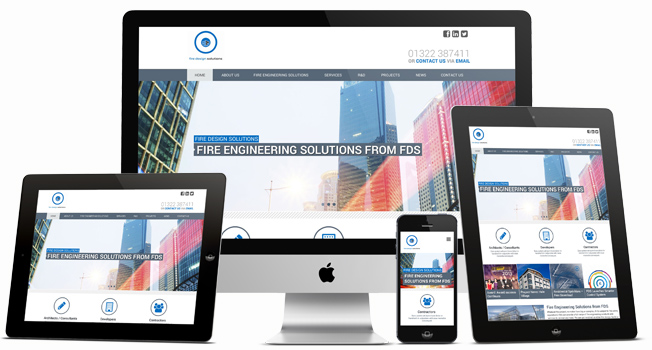 The Solution
ExtraDigital put a great web design together by taking the following steps
User and persona research to see what type of user would be using the website and what information they would like to see
Creating a selection of well thought out modern designs based on usability and best practice, taking into account how the users view and engage with the website
Ensuring all CTAs were clearly visible to increase the volume of webinar sign ups
Designed an intuitive case studies section to clearly showcase projects
Optimising all content on the site in accordance with SEO best practice
Successfully putting the site live and completing all 301 redirects so as to not lose any previous SEO value
The Result?
In terms of the marketing, the sites are performing well above the base line. The site operates in a very competitive niche which only enhances the results.
Here are the statistics a year on:
56.19% increase in page/session
-14.11 drop in the bounce rate
68% increase in page views
ExtraDigital specialise in creating B2B websites that convert visitors to leads. We know the challenges facing B2B and the importance of growing your mailing list as well as designing for multiple persona and groups. If you need advice, get in touch with us on 01227 68 68 98.