"Design of charity website to raise awareness for
Such Hope"
As part of our corporate social responsibility, ExtraDigital regularly carry out work for charity organisations, actively helping to promote a good cause wherever possible. The sub-Saharan children's hope trust approached ExtraDigital with a need to modernise their existing site and help to take the trust to the next level through raising awareness. The site needed to target potential investors, sponsors and patrons to encourage donations.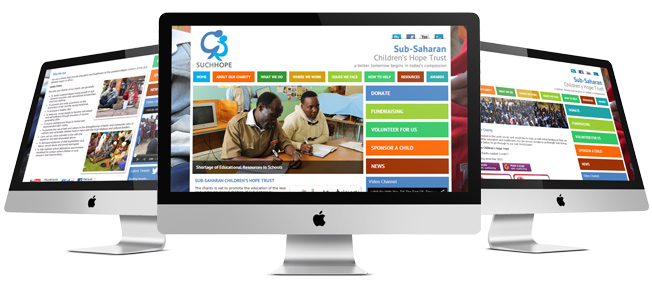 Summary
Based on existing branding, ExtraDigital were to produce an easy to use website which encouraged users and donors to donate easily and frequently. Images and video were to be used to maximize the appeal for the charity.
Our Approach
Discussion with client about preferred sites, wireframes and website target audience.
In depth research into similar charity websites determine design look and feel and how to reach the intended target audience to increase donations
Gathering images, videos and other media as provided by the client to create a very visual and compelling design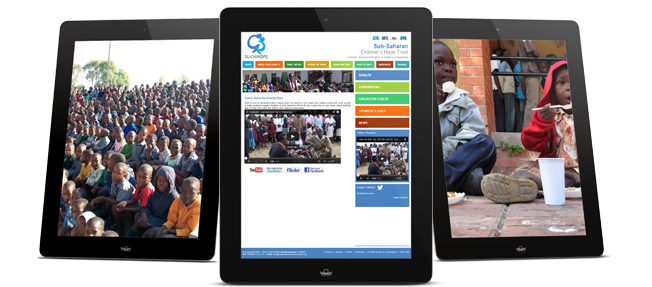 Results
ExtraDigital produced a high quality charity website based on existing branding that had the exact look and feel the client was looking for. It was important for the client to have social media, plenty of images, a simple navigation structure and video on the home page so that the charity could actively show its involvement and achievement in less privileged areas of the world.
ExtraDigital specialise in accessible, search engine friendly charity websites. We have many clients who value our ability to create accessible websites which conform to the DDA (Disability Discrimination Act). For more information, get in touch today on 01227 68 68 98.