At the beginning of 2013, ExtraDigital redesigned CareFell's website so that the website appeared more modern, professional and competent to ensure that the site appealed to a larger audience as well as for corporate clients.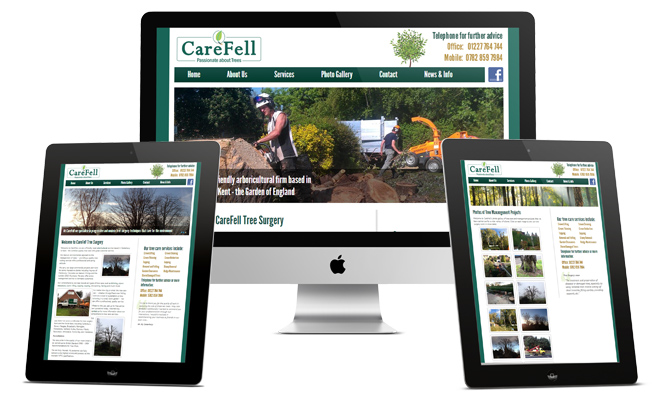 The client also wanted to be able to have greater control over the content on the site and be able to edit it with ease. After careful consultation with CareFell it was decided to create a fresh new look for the site on our ExtraCMS with a focus on the theme of trees and hues of greens and browns.
The website itself needed to provide information on the variety of services that CareFell provides throughout Kent and the South East, as well as providing contact information for quotations and urgent work. There is a true sense of transparency on the site as people are aware of what difference services that CareFell provide result in, the types of previous work carried out by CareFell and the ethics and beliefs of CareFell as a company which the owner felt was important to convey.
The client was very happy with this website design and has seen great improvements in his business and his growing workload.
You can see the site for yourself at www.carefell.com.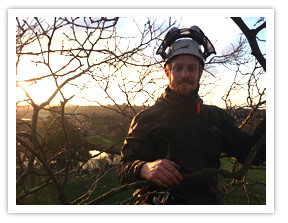 Jonathan Ward, owner of CareFell stated..."I love the website and am excited to see the increase of interest in my company through it. I would whole heartedly recommend you and have been impressed with your professionalism, efficiency and patience with my technological incompetence. Thank you for a pain free and excellent service."There are several elements to this website design, it is largely focused on relevant images and illustrations of the services that are available along with a mix of white space and clear actions.
At ExtraDigital, we have a whole host of in house design experience and knowledge. If you would like to find out more about the types of design work we have carried out then feel free to check out our design portfolio on our website. Alternatively you can call our team of in-house designers on +44 (0) 1227 68 68 98 to find out how we can create unique, innovative and creative designs for you and your business.