The Problem
ExtraDigital had been carrying out the internet marketing for Gideon Hillman for many years which saw his company grow from a 2 person operation to a national business, working with companies such as Siemens, McDonalds, Volvo, Ronseal and the Co-operative.
The website was no longer reflecting the calibre of the clients that Gideon was getting. He wanted a site that reflected his leading position in Logistics Consulting as well as modernising the site the site to appeal to cater for mobile and tablet browsers.
Before: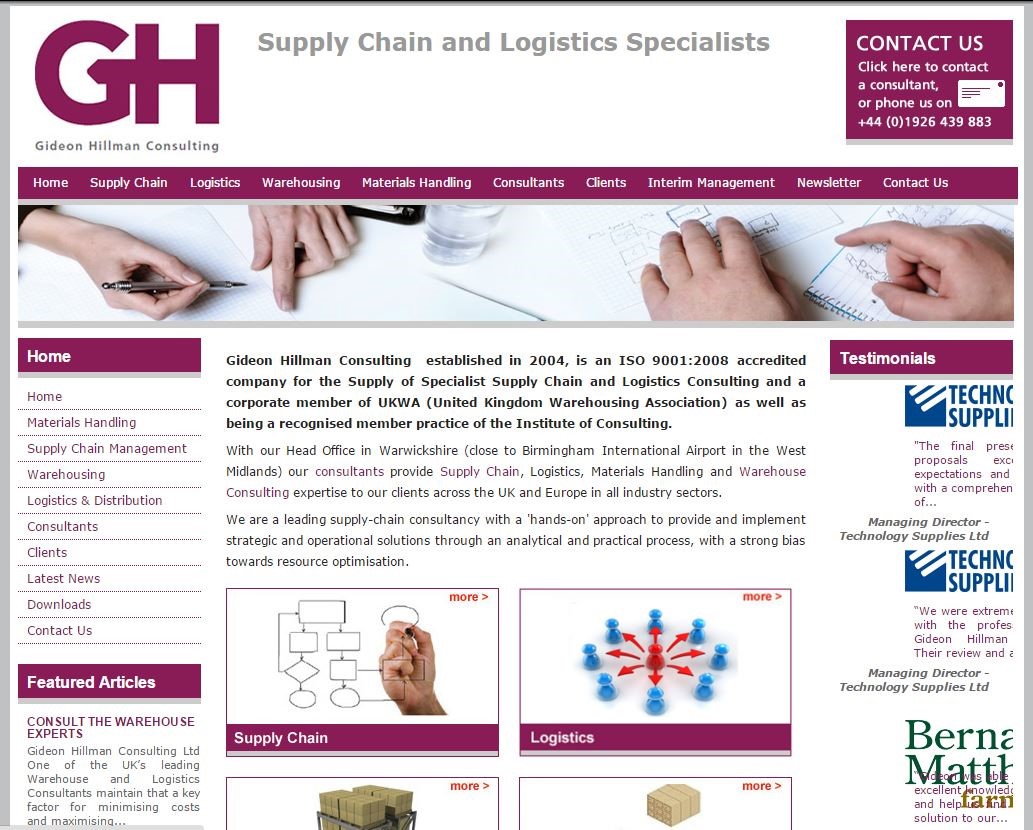 The Solution
Analysis of business objectives to discover what the aims of the website are
We conducted research to re-establish the 4 core areas of the business are and how to direct users to the appropriate page on the website.
We created a selection of well thought out modern designs based on usability and best practice, taking into account how the users view and engage with the website
We designed and created an interactive banner to encourage a higher number of interactions on the page whilst intuitively improving the user journey
We ensured all CTAs and contact details were clearly visible to increase the volume of enquiries
Made the site responsive to any device the site is viewed with.
We re-optimised all content on the site in accordance with SEO best practice
Successfully putting the site live and maintained SEO value by maintaining URL structure
After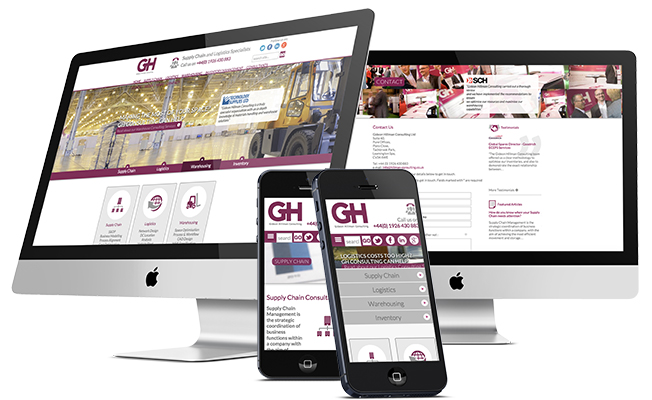 The Results
Since then the site, and the business, has continued to flourish. Here are the statistics from the website:
SEO Traffic: 83% increase in total traffic year on year


SEO Traffic: 54% increase year on year
Gideon was extremely grateful saying:
…the only problem we could have faced from the results we get…was being able to respond to and resource all the enquiries and subsequent projects, however we have as a result of the success of the website employed additional staff dedicated to managing and responding to the enquiries and also increased our consultant team
ExtraDigital specialise in creating B2B websites that help our clients to generate leads and grow. Get in touch now on 01227 68 68 98 for more information.