We recently designed and built a website for a lead private alcohol treatment provider. The client came to us from another client who had recommended us.
We were asked to build the site from scratch this included the design of the logo as well. The idea of the website was to use it as another marketing tool off their original site. We therefore had to design the branding concept and the new website design.
We carried out extensive market and keyword research to make sure that the website was optimised from the code level up.
Below are captures taken from the finished website when it went live.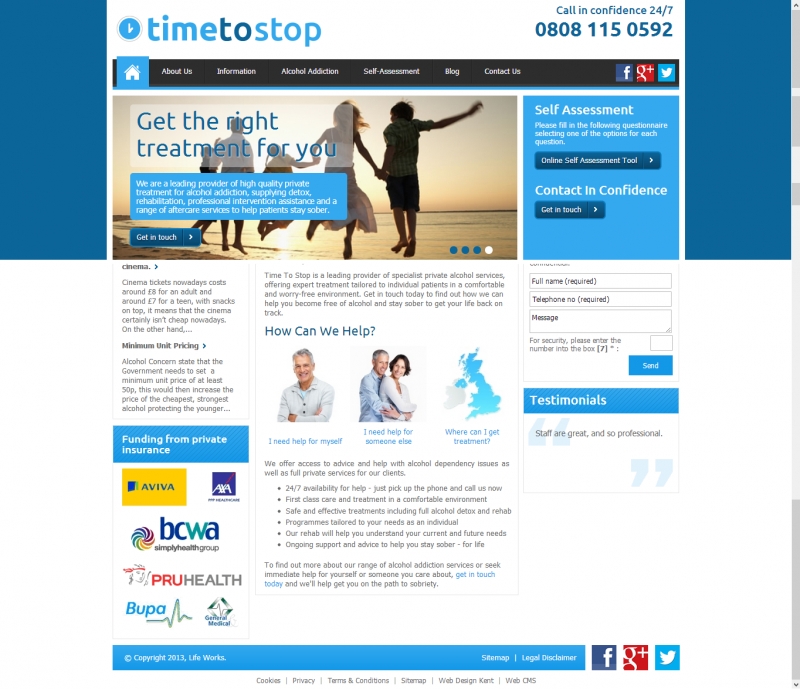 Below is a inner page of the website.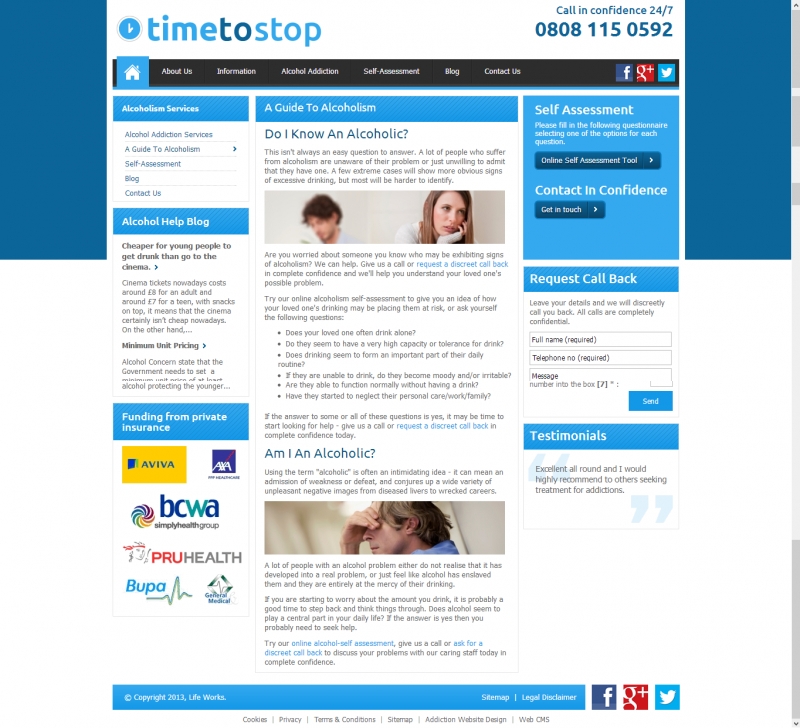 The website included a blog and online self-assessment form to help people acknowledge that they might have a problem.
"We hired Extra Digital to build a lead generation platform for our business. Rachel & her team produced the first site I've ever had where I was able to approve the first draft for production. Extra Digital completely nailed our requirements from a couple of phone calls then delivered within timeframes they set for themselves, they proceeded to deliver the first leads from the site within just 3 months of operation just as they'd predicted. Rachel & her team produce excellent results & I will be using them as a partner for more projects in the near future"
Ben Head, Online Marketing Manager at Life Works September 2013
To see the website in full visit www.timetostop.net.