Website owners around the world are constantly wanting to see their website on the first page of Google for relevant searches. It is a request that the team here at ExtraDigital receive on a weekly basis. But just what does your website need to appear on the first page of Google?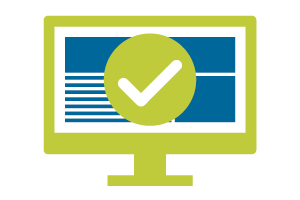 How can it be done?
Unfortunately, there isn't one fixed answer – gaining a first-page position and top listings in Google search engine results depends on many different elements being on, and around, your website.
Google, and other search engines use very sophisticated algorithms and tools to help them sift through the masses of web pages for each search request made by their users. These algorithms and tools help to ensure that they present their users with the most helpful and most useful pages for their search.
Factors impacting your ranking position include:
User Experience (UX)
Keyword Usage
Authoritative Link Building
Accessibility
And much more
To help cut through the somewhat confusing terminology, and to allow you to see just what is required to get your website to the top of search results, the team here at ExtraDigital have created this helpful tool called the Website Ranking Factors.
The Website Ranking Factors tool contains over 100 ranking factors that impact your website every second of every day. How your website performs against these determines how well your website performs online.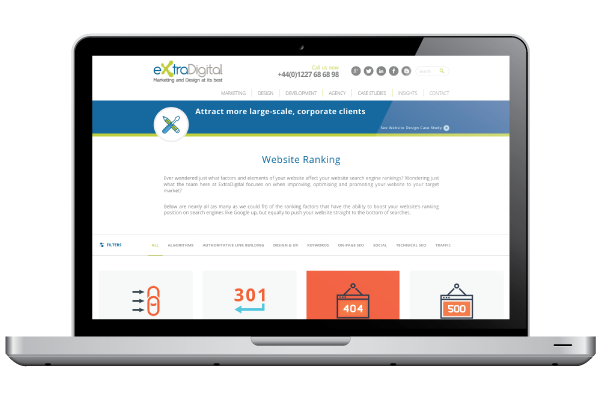 Check out our new online tool today to see what is required to help boost your website's position in Google.
Our experience and knowledge of getting hundreds of websites to first page positions for thousands of relevant keywords puts us in a fantastic position to be able to help you and your website achieve the same.
If you wish to improve your online marketing and online presence this year, contact us today on 01322 68 68 98 to speak to a member of our team about your SEO.
You can read more about our success stories in our case studies, results include:
Don't hesitate, contact us today to ensure that your online presence is the best that it can be.