It's a popular term these days, but what does mobile first really mean?
While some mistakenly think it's about prioritising a specific audience over another, this isn't the case. Mobile users are no different from desktop users, in fact, they are often one and the same.
Mobile first has more to do with first impressions and to really understand its value you need to consider the whole user journey from initial contact to final conversion and beyond.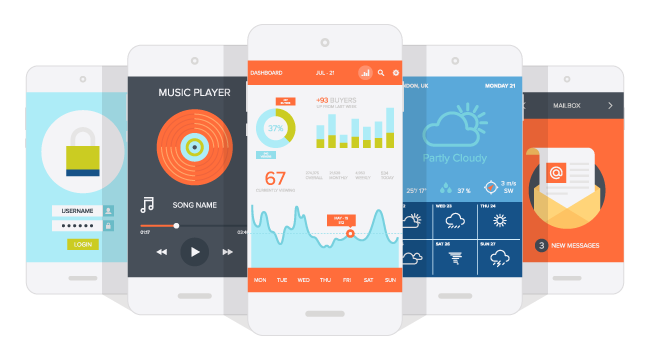 What is Mobile First?
Mobile first is about designing, developing and marketing for a great mobile experience first and then scaling this up so whatever device your audience is using they always get a great experience and impression of your business.
It is about keeping pace with shifting technology and user behaviour so you don't miss interacting at those key touch points that can lead to an enquiry or sale.
As customers move through their journey of initial interest to conversion and then repeat loyal customer mobile interactions can play a key part.
Are Mobile Users Different to Desktop
Mobile first is not about prioritising mobile users as some distinct and separate group of people. Mobile users, tablet users and laptop/desktop users are often the same people what changes are the user's situation and needs.
The latest research shows that more people now interact on social media, check emails and searching using mobiles. These same people may later switch to a different device like a laptop at work but will tend to start their online activity from their mobiles.
We're all familiar with the concept that first impressions last so if your first impression on mobile is poor realistically you have probably lost that users interest and missed out on a potential lead or sale.
It's true some organisations are still seeing a high desktop/laptop visitor demographic, but this is in decline. As stated above these very same users are adopting and adapting to new technology, they may still use a laptop in the office, but on the go or at home you can bet they are using mobile devices.
How You Can Move to a Mobile First Model
Moving to a mobile first approach requires a different mindset and process structure. You may be used to testing the website on your laptop or drafting content that looks great on a big screen.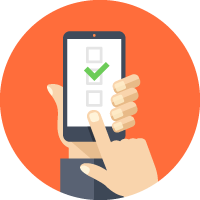 Retraining yourself and your teams to think mobile first is the first step. Once everyone is automatically focusing on the mobile experience processes naturally adapt and change to match.
It's good to help the process change along by making sure your team know best practice mobile requirements in performance, design and marketing. Creating checklist is also helpful for key activities like reviewing, testing and content creation.
Benefits Tacking a Mobile First Approach
Get the experience right for mobile users allows you to connect and make the right impression from the very start. It's the firm reassuring handshake and welcoming smile that makes people say yes, I'm interested in doing business with you.
There's no doubt getting the mobile experience right produces more leads/sales.
Also, a great mobile experience requires skill and planning, this is because unlike laptops which have a large landscape screen mobiles screens are of course smaller and tend to be used mostly in portrait.
Making sure the key elements are front and centre is not always easy, but in the long run, it's much easier and more cost effective to design mobile first and scale up than desktop first and scale down.
While some website designs can be successfully made mobile responsive, the experience can be less successful on mobile as this wasn't originally considered.
---
Conclusion
Mobile first is more about first impressions than targeting a separate audience, it's about making sure, however, your audience chooses to access information about your business they can do this successfully and with a winning experience.
Mobile first lets you iron out issues early and focus on getting the message across without unnecessary complication. This leads to smoother, cost effective and more successful solutions, that support increases in sales and leads at all points of the user journey.
---
For design, development and marketing that takes a mobile first approach talk to ExtraDigital today. Call 01227 68 68 98.
---