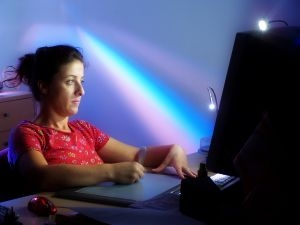 Communicating effectively with your website designer is a very common sticking point for any company that has designed to use a professional firm to build them a presence on the Internet. Even after spending (seemingly) endless weeks looking over portfolios, scouring client lists for recognisable names and analysing testimonials to ensure you've found just the right design firm for your business, actually getting the project off and running can be one of the most challenging parts of the entire enterprise. Here are some tips and tricks you can use to help your designer get your vision – and his or hers – out of your joint heads and onto the web in a way that will really benefit your business.
Remember that it is worth the extra effort in order to source a designer who is close to you geographically. Physical proximity makes it easier to arrange meetings in person which cannot be beaten for ease of communication. It is also worth asking your designer where the developers are based who will code up the website for you – and run a mile if mention of outsourced freelancers or overseas teams are mentioned! Agencies which outsource their work are nothing more than brokers looking to make a quick and easy buck, and they simply cannot provide the same level of quality as someone who handles the entire process in house. Look for ISO accredited developers if you can – that's a great assurance of good quality control.
Generally there are two varieties of people who want a website and have decided to hire a professional designer.
First there are those who know what content they want on their website (i.e. the words and pictures) but haven't the foggiest idea how this needs to be presented to their visitors. Then there are those who know roughly what sort of content and layout they need but have no idea how to turn those ideas into a real world design that can be built and used. The latter type will actually have more difficulties than the former – the more freedom a designer has, the better the end result will usually be – but regardless of which category you fall into, make sure you tell your designer as early as possible about your content plans. If you want a gallery and a videos channel they need to know so these things are included in the design plans, and equally if you just have a big Word document full of text you should inform them so they can give you help in selecting pictures and other visual enhancements to make the site look more attractive.
Examples are very powerful. Give your designer a list of websites that you like, and a few that you dislike. They don't have to be in a related business or even the same sector, but they will help your designer to understand what you like in terms of colour, layout, menu style and general functionality. Don't forget to make your designer help you, too – if they start nattering in technical language or using lots of terms you don't understand, stop them and ask for clarification. Don't let the discussion move on until everyone is 100% clear on what has been said.
Finally, remember that you hired a professional designer for a very good reason. If your designer seems reluctant to go with your idea of a bright purple site with fluorescent orange polka dots, there is likely to be a good reason for that. Remember your designer has built more websites than you have – while you don't want them to push you around, you should be open to their advice provided it is given with an explanation that makes sense, such as colour theory, accessibility and marketing performance. With a bit of planning, common sense and sensitivity on both sides of the partnership, creating your new website can be a fun and enjoyable experience rather than a painful and drawn-out technical project.