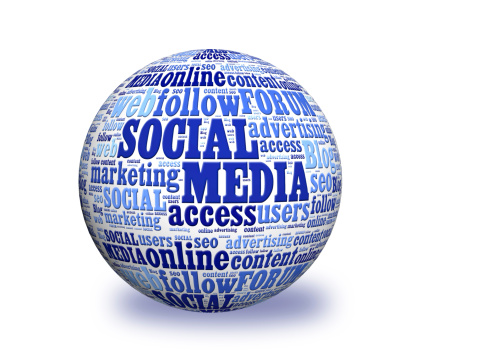 Back in January I made the resolution to embrace change, which is a fairly important skill in marketing. Let's face it not a week goes by without someone launching the new and improved this or that. This is why when I got at notification box on my Twitter feed about changing my profile page to the new design I took the offer up straight away.
New Profile WOW
For me the new profile has been a breath of fresh air as let face it the old style was really not that exciting. The first thing I choose to do was update my banner, hello colourful shopping bags. Next was to rejig the old profile description to something more up-to-date.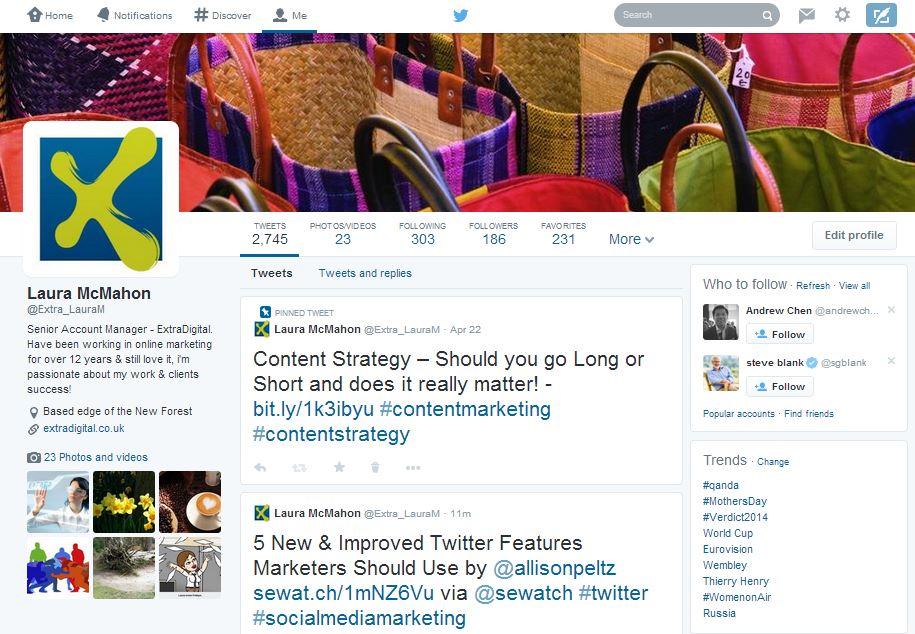 I have to say the change in text style for posts did throw me a little, but soon discovered there was more to it than just different text including:
Best Tweets: Tweets that have received more engagement now appear slightly larger, so your best content is easy to find.
Pinned Tweet: Pin your favourite Tweet to the top of your page, so it's easy for your followers to see what you're all about. I now tend to use this for my most recent article.
Filtered Tweets: Now you can choose which timeline to view when checking out other profiles. Select from these options: Tweets, Tweets with photos/videos, or Tweets and replies.
Now I know a lot of people find these sorts of changes annoying, but this is really not just change for change sake. The new profile looks 100% better and gives you a great opportunity to promote yourself or your business.
All accounts are going to be moved to the new layout by May 28th so it real worth switching now to make sure you don't end up with a poor looking profile page by default.
For help on designing a cross network social media look including Twitter, Facebook, G+, LinkedIn and more call ExtraDigital on +44(0)1227 68 68 98
View more articles on social media marketing:
2 Things to Consider When Selecting Social Networks for Your Business Marketing
Showcasing Your Business with LinkedIn
Why Every Business Should Advertise on Facebook