Social Media is often treated as the wild card where someone in the marketing department posts a couple of posts to the business's social accounts each month. Sadly, we see this approach all too often and it has little benefit to businesses who want to really leverage the power of social media.
Successful social media marketing should have a carefully planned strategy that drives engagement and supports your business objectives. But you might be wondering why is engagement important. Well, once a potential customer becomes engaged with your business brand you have their attention.
Engaged customers are more likely to buy or become a lead, they can also develop an affinity towards your brand. In the UK alone there are 35.5 million social media users out of which 67% check their social account every day (Office for National Statistics). Many of these can potentially be reached on Social Media through successful engagement.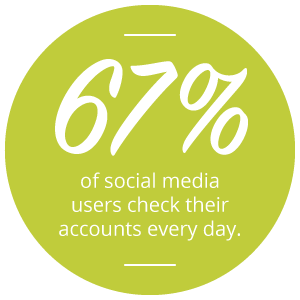 So how can Social Media aid the improvement of engagement among current and potential customers?
Let's review 7 key steps to engagement success.
---

Creative Content
Blogs, Shareable infographics, Guides and Quizzes are the best ways to increase engagement on social networks. Aim for highly visual content and bright imagery to catch the interest of your audience opposed to plain text posts.
View some of our examples of content that stands out from the crowd.
Understand your Audience Persona
In your Social Media Strategy, it is essential to understand your audience persona. As the owner of a business, you may think your audience shares the same passion for your brand, services or products but that might not be the case.
Too much focus on hard selling can often turn off your audience. By creating audience personas, you can create content and posts that are related to both your product/brand and is of interest to your users. For example, if you are a provider of online timekeeping software for small business owners. Share content that would be of interest to your audience persona such as Productivity guides or tips on better time management etc.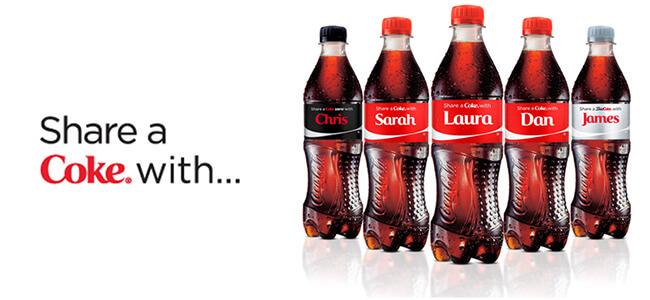 Sharing with involvement
Another great way to get customers talking about your brand is through personalisation and sharing ideas. Create contests that make them and their friends feel involved with your brand. Some of the best examples of these campaigns are Nutella Personalised name jars and the Share a Coke campaign.
Remarketing
Use Social media as a Remarketing Tools. Not all customers will buy during their first interaction. A gentle reminder on the Facebook can keep your brand fresh in their minds and encourage a return to make a purchase.
Involve other brands and Bloggers
Tag and share with other relevant brands and accounts not only will that increase reach but will also increase engagement from their users. Encourage sharing on behalf of your consumers and give them shout outs to make them feel involved.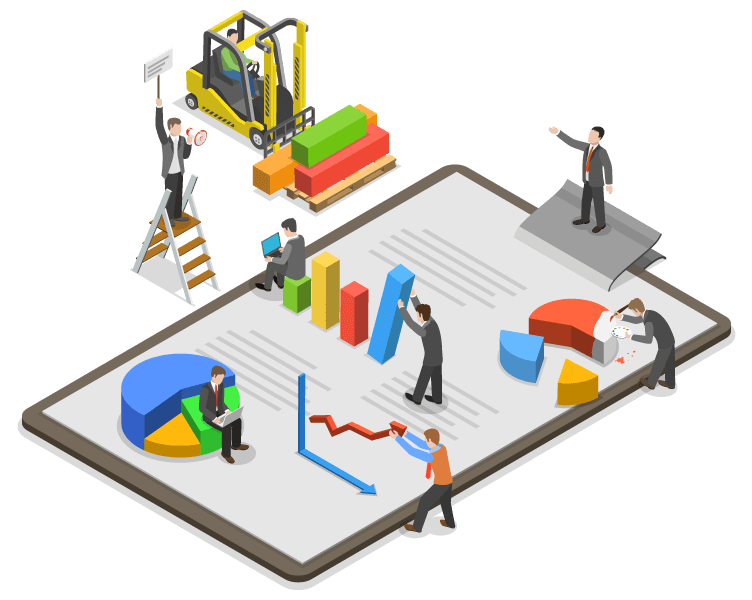 Analyse and Learn
Use analysis tools to measure and improve the performance of your social media posts. Test various campaigns, and see which ones bring the high levels of engagement. Everyone audience is slightly different so you need to learn what works for yours and do more of the type of posts they love.
Interconnecting current with content
Interconnecting with current events can increase the reach of your content and your chances of going viral and trending. This can be done with for holidays and another current topic that may crop up spontaneously.
One word of caution if you are tapping into events make sure it's relevant to your business and be sensitive to the mood.
---
Don't have the time to grow your social media engagement? Talk to ExtraDigital we can get your social media driving engagement plus leads and sales; View our range of Social Media Plans.