Instagram is now the second most engaged social platform behind Facebook, with over 1 billion users of which 60% log in on a daily basis.

Brandwatch
Why should this matter to us businessfolk?
We're being offered a platform where our audiences are viewing every day on a silver platter! But let's not get ahead of ourselves. While social media has rightfully been at the tip of advertiser's tongues for a few years now, Facebook and Instagram keep getting smarter and smarter about advertisements. Which is good news because it's eradicated spammers – but we must now put some extra effort in to make sure we are showing up on the right feeds.
Believe it or not, there is quite a bit of SEO work and other things to consider that are unique to Instagram, from setup all the way through to posting and running the page. Let's dive in!
---
Setting up your Instagram Business Profile
If you already have a business profile set up, don't skip this section! There may be some things that you can still do that you may not have done at the beginning.
Let's start with your bio. If you have a personal profile, you should switch to a business profile because it will give you access to the analytics and a few extra contact fields in your bio.
Think of your Instagram bio as the front page of your magazine. Everything underneath it, (content you post), needs to tell the story that is given briefly at the top of your page. Otherwise, the consumer is going to get confused and not know what story you are trying to tell.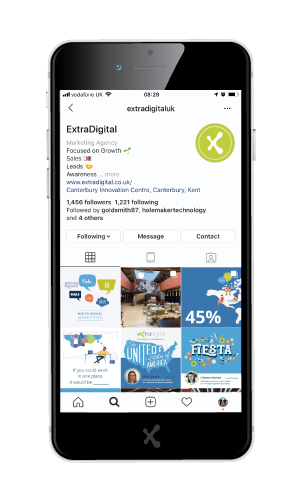 Key tips:
Choose the right username – preferably your business name. Avoid using numbers!
Make sure your avatar picture is consistent with your brand and memorable – if you choose to use your logo, make sure it fits into the circle and isn't cropped (minimum is 110px x 110px)
Always have key hashtags in your bio/name, so people know right away why you are there
Make sure your bio explains who you are, what you are, what you create, and how you create it in a short (150 characters) and clever way
Make sure you have a trackable URL as the link in your bio
Have a clear CTA that compels people to click on the URL in your bio
Keep your bio updated based on changing business goals or campaigns you're highlighting
Make sure the email is connected to a business email, not a personal one
---
SEO on Instagram
SEO takes a different form on Instagram. People can follow hashtags so the more you use hashtags anywhere on your Instagram profile, the more likely you are going to show up in feeds. This is why it is important to put key #hashtags in your bio when you set up your profile.
Include relevant and popular hashtags on all of your posts. The most recent trend on how to do this is to post them in a comment, not in the caption. Be aware of the hashtags you are using and always refresh your list to make sure you include the most popular ones, but still relevant to your brand!
Instagram URL
While Instagram only allows for one link in Instagram bios, you can use LinkTree if you want to consider driving traffic to different places (we recommend a maximum of 5) that make sense.
Make sure that your link leads to a mobile-friendly site. Since most people are browsing Instagram on mobile devices, you want to make sure that when they click on the link, it's optimised for a good user experience for someone viewing on the phone.
---
Instagram Insights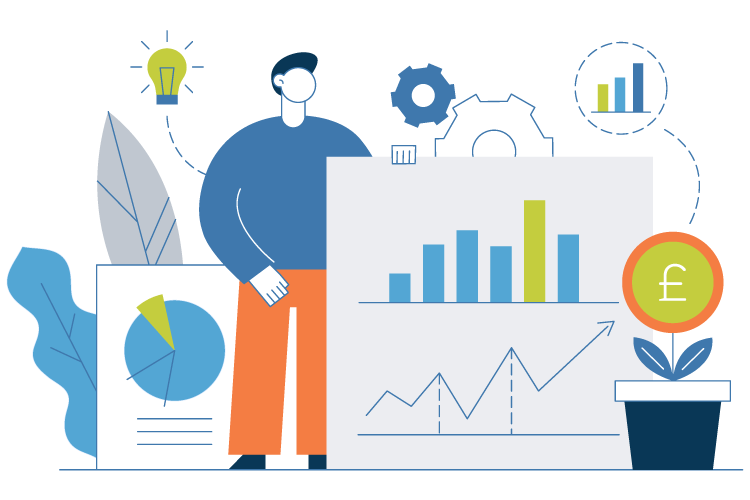 You can find analytics for Instagram on the Insights tab, in the top right corner when you are on your profile page. When you start posting, you'll be able to see how content is performing - including likes, comments, engagements, and saves.
Here are a few things you want to check out right away:
Story controls – manage who can see and reply to your stories. Keep this open to everyone if you want to reach the most people. You can also create lists to share different stories to a select group of people
Comments – you can automatically hide comments that contain certain negative keywords or phrases. You just need to put in the specific words and then turn it on.
---
The best way to get followers
In the simplest form, be genuine. The way that the Instagram algorithm works will prioritise accounts that it thinks will be of interest to the user and it judges that by engagement. So, the longer people are browsing, reading, or commenting on your content the higher your engagement is going to be. To back that up, HubSpot found that the best way to get people to follow you back is to add people and then like AND comment on their pictures. Note that you should only follow 50-100 people max a day before you will get blocked!
Instagram is all about the visuals don't ever forget that! Share content that looks good, and you will receive good engagement.
Here are some of our tips for what you should be doing to get your content seen and gain followers.
Use long Instagram captions – people have to click to see more, and then they are there reading the post for a while. All great for engagement!
Use interactive stickers in stories
Create Instagram lives
Produce IGTV content
Last, but not least, if you want your post to be seen by your followers, the best way is to post when your audiences are online.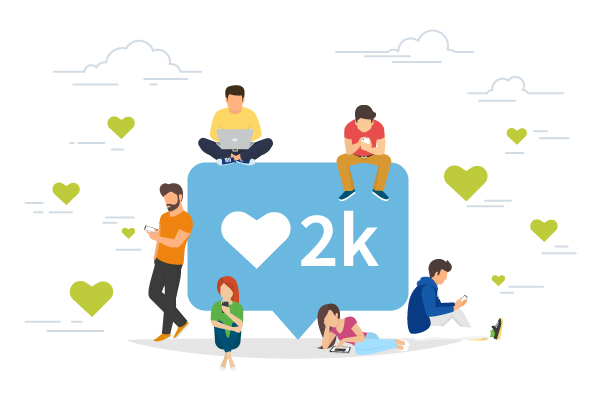 On average, here are the best times to Instagram during the week:
| | |
| --- | --- |
| Sunday | 10 AM – 2 PM CDT |
| Monday | 11 AM – 5 PM CDT |
| Tuesday | 5 AM, 9 AM – 6 PM CDT |
| Wednesday | 5 AM, 11 AM, *3 PM CDT |
| Thursday | *5 AM, *11 AM, *3 – 4 PM CDT |
| Friday | *5 AM, 9 AM – 4 PM CDT |
| Saturday | 11 AM CDT |
* = particularly high levels of engagement
---
Tips for Using Videos on Instagram
As you should know by now, Instagram is all about the visuals. While a photo can speak a thousand words, video has started to take over. If you are using, (and you should be!), video on Instagram, make sure you use the following tips:
600 x 600 pixels for feeds
1080 x 1920 pixels (9:16 ratio) for stories
The first 2 seconds are most important – you need a compelling visual to grab attention right away
Keep videos as short as possible
Don't rely on sound for attention
Optional apps to download to make videos on Instagram: boomerang, hyperlapse, and layout
---
Social Media Management Services
There is so much more to Instagram than meets the eye. We've got the expertise to build a professional and engaging account for our clients. Our range of cost-effective and inspired social media management will keep your brand at the forefront of the social space.
Account branding and page design aimed at your target audience
Full content strategy to keep customers engaged and attract brand champions
Regular posts, updates and monitoring to ensure positive engagement
Social PPC advertising and applications to improve your presence on all channels
To view more about how we will ensure social media works for your business - see our Social Media Strategy.
---
If you've had enough of the style without substance approach from social marketers who are costing you time and money with no tangible benefits to your business, give us a call today on 01227 68 68 98 and find out how effective social media management can really be.
---