Are you optimising the messenger platform on your business's Facebook page and using it to its full potential?
Most businesses are only using the automatic responses feature inside Facebook messenger for when they are offline. There are tons of other features you can use with the platform that not many are taking advantage of!!
Chatbots, for instance.
"A chatbot is a piece of software that is either pre-programmed or powered by AI to hold conversations with human users. These interactions are often text-based, but through conversational interfaces, they can occur vocally as well."
We all know automation isn't going anywhere. We also know that consumers want personalised content, and they want answers fast. That's why it's surprising that less than 1% of businesses on Facebook are taking advantage of this technology. Most of us interact with chatbots every day without even giving it a second thought – Amazon's Alexa, Google Home, Bixby, Cortana, Siri – so why aren't ALL businesses doing it?
Why Chatbots?
Customer service available 24/7
Answer FAQs and free up time for customer service staff
Improve your response rate on Facebook
Unlimited ways to personalise user experience
Automate eCommerce – if you set it up, your Facebook chatbot can identify items customers are looking for and connect them to that item with CTA buttons instantly
Target leads with offers, coupon codes, blog content, and more
Collect tons of data for analysis to improve your social media and omnichannel strategies
---
If you're still not convinced, head to one of these Facebook pages and see how useful their chatbots are.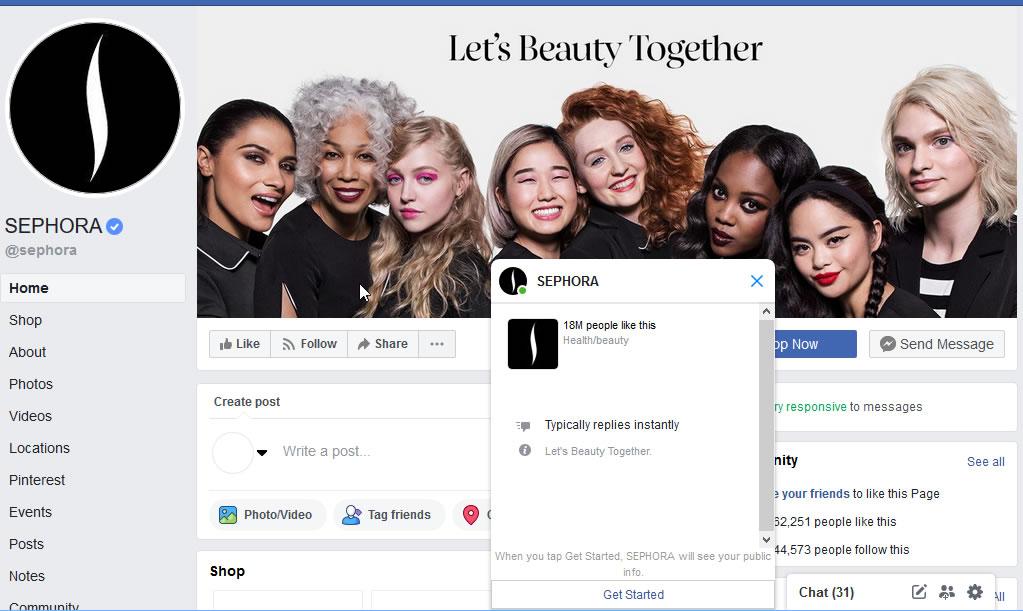 ---
While it is surprising, the fact that all businesses are not using chatbots should excite you… This is a clear opportunity for businesses to gain a competitive advantage and bolster their social media marketing strategies. We've put together the following tips for Facebook's chatbots to help you do so.
Facebook Chatbots: Do's and Don'ts
First things first, throughout this whole process you want to make sure you are GDPR compliant. As we've mentioned, Chatbots are great for compiling data – just make sure you are within the guidelines of GDPR and try to provide a way for them to opt in or out of sharing data. If you can provide a link with the privacy policy that is always best.
Don't get rid of human support. While Chatbots are here to automate, don't forget that they can make mistakes – for an example a typo may be preventing the chatbot from answering correctly. In this type of situation, customers are more likely to get annoyed if a chatbot is malfunctioning or not working right, so it is always important to have helpful, friendly staff at hand.
Encourage feedback and expect to run into some bumps in the beginning. Chatbots are all about learning - explaining that you're in the early stages and asking for feedback will not only give you areas to improve on, but it will help the customer understand and express their frustration.
Keep it short and simple. Don't overdo answers, the shorter and more to the point your chatbots are, the better the user experience. Clear and concise is what users expect when using chatbots.
Depending on how advanced you need your chatbot to be, you can potentially build the system for free. Facebook doesn't charge for the messenger chatbot but depending on the complexity of your chatbot you may need help developing it. Facebook offers a detailed step by step guide of how to build your own chatbot that can give you an idea of what skills you will need.
---
Need help building your chatbot? Talk to one of our Social Media experts today. From years of managing our clients' social channels, we know Facebook like the back of our hand. We keep up-to-date to make sure we are optimising our accounts to see the highest ROI and engagement. Give us a call on +44 (0) 1227 68 68 98 today.
---