There are a variety of options to choose from, but choosing the correct one for your audience is what holds the most influence.
Before you decide on what social media platform you will be using, there are factors that you need to consider. Prior planning will ensure that you minimise time wasting and cost.
Here are our Top 5 Tips that you should consider to ensure you connect with your audience/customers.
---
What is your purpose?
Before beginning anything to do with social media. The first step for most companies and businesses is to plan what their primary focus is. It is important to consider what exactly you will be marketing to your audience and what you want to achieve from your social media marketing.
Businesses need to take the time to plan what they want to sell their customers and how they are going to do this. This means also taking into consideration any limitations to time and budget.
Research your audience
The next step before you sign up to social media platforms is researching your target audience. This is as you need to know and understand your audience and their needs.
The primary action to take is to invest time into researching who your main customers are and what you want to market to them. This means researching into their age, interests, geographical location and time of day they are likely to be on social media. This is important, so you know how your customers behave, what they want and have an insight into their interests
---
Think about your social media platform
There are a variety of social media platforms available to use. Each can be used for different purposes.
Some examples include:
Facebook - Shares, Likes, Facebook Advertising.
Instagram - Follows, Likes, Brand Awareness.
Twitter - Follows, Retweets.
Snapchat - Engagement, Brand Awareness.
Linkedin - Brand Awareness, Authority Building.
It may also be worth researching into your competitors to see how they are approaching social media platforms and engaging with their audience. For example, you have the option of using Instagram for weekly competitions and giveaways and to drum up some brand awareness.
Customers like to be kept in touch with the brand and there is a skill to learn. So, make sure you have researched well before you begin engaging your customers in competitions and your social feed.
---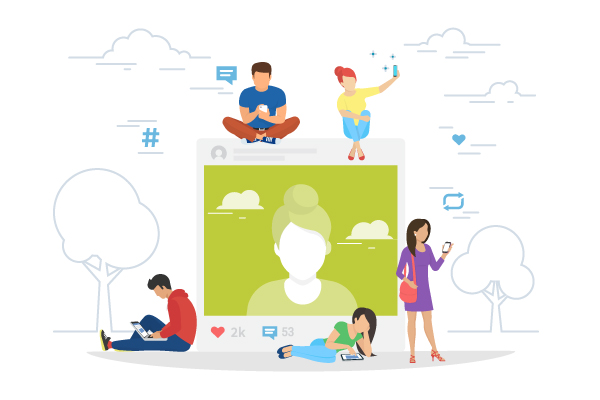 Tailor your Content
The content of your social media will depend on what your customers and audience want to see from you. Throwing content at your customer without engagement will produce minimal results for your business.
It is important to do some keyword research and include keywords within your social media marketing. For example, researching into the top trending hashtags within your niche market, allows you to receive high levels of traffic by investing time into posts that perk people's interests.
Another way to tailor your content is to personalise content to reach out to specific shoppers. For example, if you are an e-commerce store that is selling bikini's, you may be more interested in marketing towards females of a specific age group and target offers to this audience. On the Contrary, if you are a business selling services, it may be more suitable to focus on Facebook ads and platforms such as Twitter to engage with your audience.
---
Aim for Engagement
To receive returns in customer traffic and as a result increase revenue, customers need to want to buy your products or have a keen interest. Your business brand also needs to be known, this means engaging in posts on a regular basis and keeping in touch with your customers.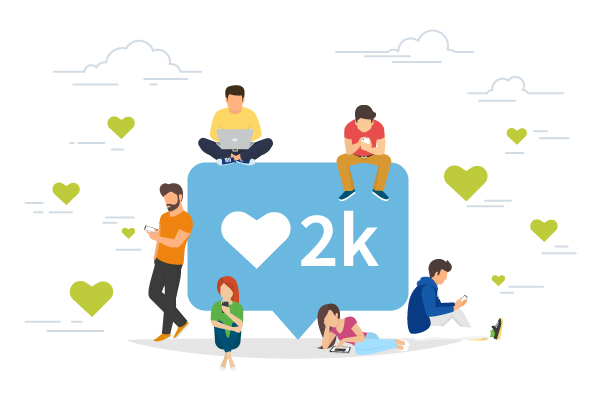 It is important to ensure you are also tailoring content to suit what your customers want to see daily. This is as customers may unfollow accounts that do not post regularly and post content that they find uninteresting.
Platforms such as Facebook, Instagram and twitter also allow you to evaluate how well posts are doing. This means you can use this data to see what kind of posts do well with your audience and which posts do not.
---
If you would like some more tips and advice on how to achieve the most from your social media marketing, get in with ExtraDigital touch today.