Google is using its dominant power to make mobile searching better. As from today Google will start favouring websites that are mobile-friendly and websites that are not mobile friendly will be demoted in search.
Google have hinted at this for a while, and many digital marketing agencies have been preparing their client websites for this over the last two months.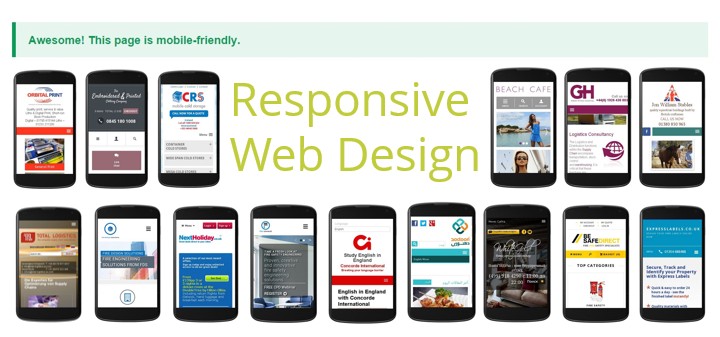 Above are just some of the websites that ExtraDigital have ensured are mobile friendly ahead of the April 2015 deadline. The requirements of a mobile friendly website are:
Easy to click links
Large enough text
Content that resizes to fit the screen
Earlier announcements by Google have shown strong preference for a responsive website. This is where one set of content is shown in the best manner for mobile, tablet or laptop. The alternative is separate mobile, tablet and laptop sites but users (and hence Google) do not like device-dependent content. They prefer how the content (same content) is displayed to be device dependent. This is a responsive web site.
Responsive websites are important as already 60% of searches are on a mobile and this number is set to rise as mobile website usage continues to rise further with cheaper data packages and more widespread free access to wifi.
Google are continually experimenting with better ways of ranking websites in search to give users the best experience, and websites that provide visitors with good content in an easy to access manner continue to do well. A good marketing agency will keep one eye on what Google is researching and the other on user behaviour trends to provide the best websites that get ranked highest.