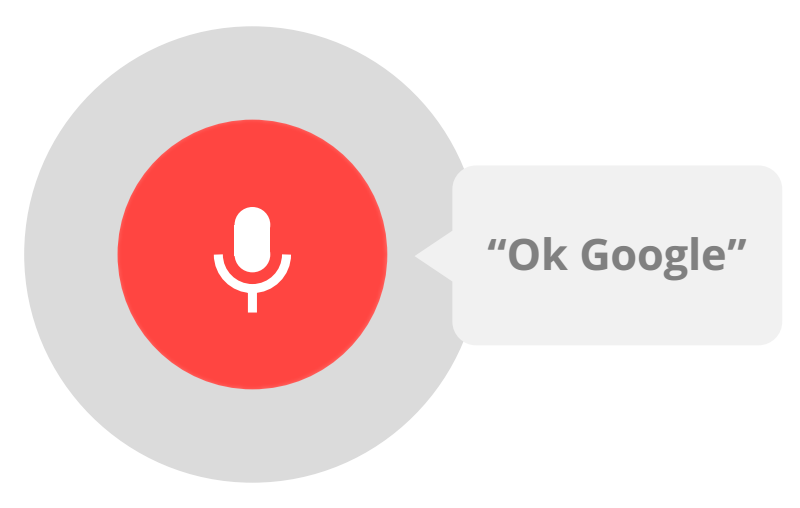 Real-Time Algorithm Updates?
Voice Search?
There are so many changing factors affecting SEO that it can be difficult to keep pace.
2016 looks to be another year of big changes so what should you look out for?
Here are some core fundamentals that we think you should be aware of.
Interactions and User Experience
Just getting traffic from search engines, isn't on its own going to bring you leads and sales. Post click activity has also grown in SEO importance and this is set to continue in 2016.
Positive statistics such as longer time on site, low bounce rate and a high number of pages visited do help SEO and show the traffic is engaging with your website content.
Why?
Because interaction and user experience metrics are both major indicators of relevancy and usefulness of your content. Google know traffic volume alone doesn't prove a site is a good match for the search.
Google wants its searchers to be happy with the results and so look at engagement to help them verify that the results they are giving are the best ones for that search.
Using analytics data helps you spot pages with poor engagement that you can improve with:
Unique and interesting content
Clear next steps to other pages
Interactive features
Tip: Try adding a useful video to increase time on site.

Good Content isn't enough
Your content strategy plays a huge role in the success of your websites in 2016.
Content marketing is not about providing lots of content, rather you need quality, personalised, targeted and useful content.
How do you do this?
If your content is a bit thin or far too general beef it up.
Updating your onsite content by focusing on details (why, what, how) and providing 10x value will naturally increase your organic reach as well as attract links – boosting your search rankings and traffic volume.
Tests show that Google has a preference for articles over 1,000 words as these tend to provide more value.
Be sure to check out this article from search engine journal which digs deeper into longer content: https://www.searchenginejournal.com/need-start-creating-long-evergreen-content-today/132598/
Also, make sure your content is shareable.
Blog.kissmetrics.com states that links to content on Facebook, Twitter, LinkedIn, Google+, YouTube and other social networks help the search engine crawlers understand what websites are credible and should be ranked for certain keyword phrases, meaning more emphasis will be given to social signals in 2016!
Tip: Focus on making your website an amazing, shareable resource of information around your chosen field.

Mobile first!
Google's search chief Amit Singhal said in summer 2015, more Google searches were completed on mobile devices than desktop computers.
Shock!
All you need to do is look around on a train journey, family meal or music concert to know why – everyone's glued to their phone. That's where your consumer's attention is, so it only makes sense that you think mobile first when it comes to SEO, content and web design!
Your stats may show that desktop is your most visited source, but that's mainly because you've not been reaching out to mobile users. Stats only show what is happening now, not what potential your missing out on!
Worryingly we've already seen non-responsive websites (not mobile friendly) drop in search engines results since Google included mobile friendliness as a ranking factor last year.
Bonus tip for the future: Take Voice Search seriously
It's been said that Google's ultimate goal is to build the Star Trek computer; that you can ask questions as you would another person – a bit like Jarvis.
This computer will anticipate your needs as a normal person can, and while we won't get there in 2016 it's worth being aware and making adjustments to your SEO.
What does this mean?
Voice search is growing and becoming more mainstream, especially as the use of 'smart assistants' increases. The pace of technology development in that area is very exciting and raises some real questions as to the implications for search as well as the expected results.
Watch this space!
What can you do now?
Add a question and answer feel and always read your content out loud to see how it sounds when spoken.
Target keyword phrasing that feels more conversation in style and tone.
Start using conversational and voice search tools yourself as this will give you more of a feel for how this works and allow you to test and refine your SEO and content marketing.
To Conclude
The running trend amongst all these tips is that SEO 2016 has moved much more towards, people and away from search engines.
If you stay on top of user behaviour and really pay attention to how users are interacting with websites and technology, you can look forward to a highly successful 2016.
Continue working for people and not for search engines!