PPC Consultancy is offered to clients who wish to maintain some control over the day to day management of their PPC accounts. It can be very effective at increasing the account performance by suggesting new ideas, improving the optimisation and looking at new opportunities for paid search.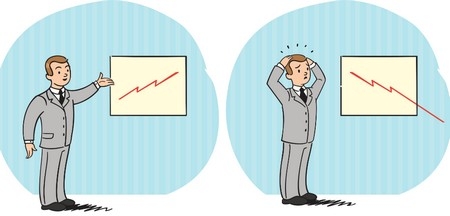 A few years ago, we fully managed a large number of client accounts, but in recent years many businesses have employed internal PPC managers. This can be very good as you have a dedicated resource to look at your own paid search account and develop good product knowledge. Provided they are not given other tasks, this dedicated resource can work well, with cover arranged for holiday periods.
There is a disadvantage, and that is becoming too familiar with just one account and not experiencing different types of situations that give other ideas. Using a PPC consultant can help and give the best of both – an internal PPC manager plus an experienced consultant's view of how to improve the account.
---
What is PPC Consultancy?
A PPC consultant should be able to give impartial advice. This may well be different from the advice given by Google's PPC client account managers (ie sales managers) who have a vested interest to increase advertising revenue. There have been many times when our PPC advice has been different from that of Google – and in each case, the Google advice costs considerably more!
PPC Consultancy is also a good way of gaining feedback about how your account is doing relative to other accounts. Some of this information must be anecdotal to protect client data, but AdWords consultants working across many accounts will be aware of whether an account is performing well or whether significant improvements are easily possible.
ExtraDigital have paid search consultants working from Kent and London, able to provide detailed advice on how to improve paid search advertising. In almost all cases the PPC consultancy fee has been repaid in increased sales within a month – so it is a really worthwhile investment. As a guideline, our minimum expected performance improvement is 40%, and we nearly always exceed this.
When providing PPC consultancy advice, the ExtraDigital consultants are qualified AdWords professionals who have been managing PPC accounts for many years, with a wide range of experience in different industries and markets.