Pay Per Click or PPC paid search listings are a popular and effective way for businesses to promote their websites and ensure you get a top position often on highly competitive phrases.
PPC is very effective in all stages of a visitor's journey, but is often used as an awareness and discovery tool for a website and/or brand.
Although it can work alone its full power can be seen when combined with other marketing efforts like SEO.
But just how should you use PPC in China? Is it any different?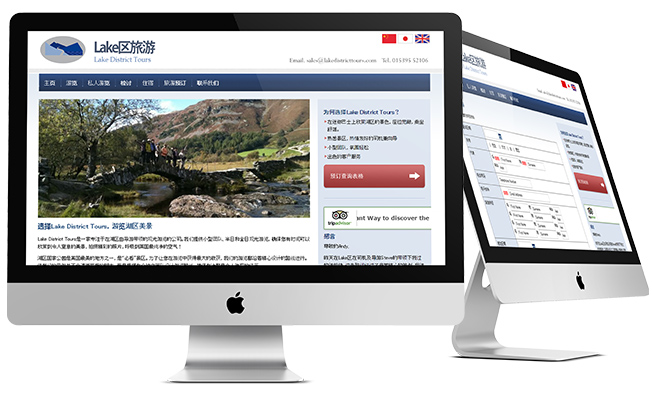 Chinese PPC
PPC is still a popular tool in China, but whilst PPC has been growing in Western countries, its use in the Chinese market place has declined over the past couple of years.
This is thought to be due to the ever increasing use of Mobiles.
Mobile Use in China
Mobile use in China is huge as these key facts from Business Insider show:
The total number of people accessing websites via mobiles is currently at 594 million
This is 89% of China's total 668 million internet users
The total number of people accessing the internet in China is

more than double

the population of the USA.
Impact of Mobile Use on PPC
So why does this use of mobiles impact the effectiveness of PPC?
The main reason why the high use of mobiles in China affects PPC is that the behaviour of a mobile web user is different than that of a laptop web user.
This difference in behaviour means that people are much more likely to use Apps rather than search engines. Meaning that they are less likely to see your PPC ads in Chinese search engines.
They are also more likely to see fewer ads when they search via search engines due to the smaller screen space.
This makes the PPC ad space available very sought after and pushes the prices up.
These high prices push out those companies who would meet the search requirements for the user and fill them up with big brand names and those who are not relevant enough to appear via natural search.
So while PPC can still be effective it's vital to use your budget wisely.
Experienced PPC management with a sensible budget are key to profitable PPC campaigns.
Pay per Click Advertising in Chinese Search Engines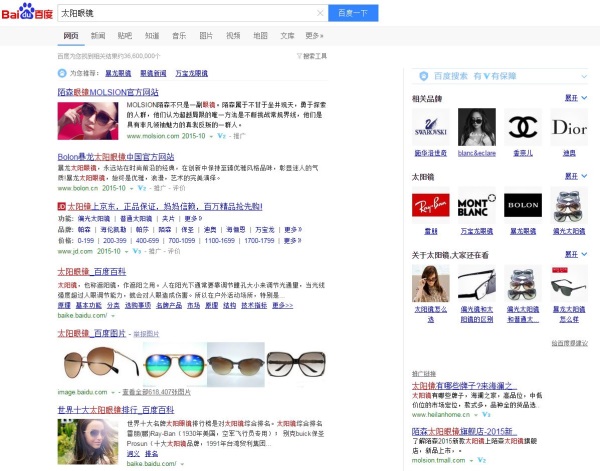 Baidu is the most popular search engine in China you can read more about Chinese search engines in our article Top Chinese Search Engines.
It has a whole range of PPC products that you can utilise to promote your website including...
Baidu Pay per Click Keyword Research
The Baidu Pay per Click keyword research tool within the Baidu search engine is a very similar tool to Google Adwords but it actually tends to recommend a lower cost per click than that of Google's.
To set up your PPC account with the Baidu search engine you can expect it to take around two whole weeks. This is because there is an entire advertiser certification process that requires a lot of Baidu knowledge on its local practices, languages and procedures.
This process requires you to provide a lot of documentation and you have to go through checks on your company before you are authorised to create paid ads on their search engine.
It's this particular process, unfound with other search engine paid advertisements, which you will find much easier going through with an experienced agency who can help prevent costly delays.
The reason behind such stringent advertising authorisation is so that Baidu can ensure that advertisers on its platform are not conducting any illegal activities in China.
Any advertisers who conduct such illegal activities could see Baidu as a whole being blocked by the Great Wall of China and its censorship program.
Needless to say, they take this certification process very seriously and for you to successfully run paid advertisements in China, you need to as well.
Baidu Display Ad Network
Only the users of Baidu Pay per Click accounts can use the Baidu's display ad network.
Again, this is very similar to Google's display ad network and using Baidu's display ad network will help you extend your visibility online in the Chinese market.
Baidu Brand Zone
The Baidu Brand Zone is unique to Baidu. The Brand Zone offers a fixed price eye catching brand logo, company intro and content for whenever your particular brand's specific keywords are searched.
As I am sure you can imagine, the Brand Zone is rather expensive but with an average click through rate of 50% it can be cost effective.
To put this into context, the average Baidu PPC click through rate is 1% and the average Google PPC click through rate is 0.2%.
So with a potential 50% click through rate the Baidu Brand Zone tool is a very tempting service to use.
On top of these three tools Baidu is always investing and generating new tools for its PPC services. It is therefore always getting better so whilst getting starting takes time and skill it opens the door to a lot of potential customers both now and in the future.
Other Chinese Search Engine PPC Services
An alternative to using Baidu PPC is to use 360 Search PPC. Search 360 is China's second most popular search engine with around 13% of the market share.
Whilst this is a possibility for those looking for an alternative to Baidu it has been shown via research that the results provided in its search engine are not usually on par with those in Baidu. This means that conversion rates tend to be lower as the results are not as relevant, nor useful, to the searcher.
If you are looking into tips on using Google PPC services in China then check out the Top Search Engines in China article (link here) for the reason why Google is not featured in this Article.
Interested in Chinese PPC?
If you are looking to target the Chinese market to promote your business, then you should seriously look into using PPC services from the Baidu.
For help and assistance in setting up or managing your Baidu PPC account then contact the team here at ExtraDigital on +44 (0) 1227 68 68 98 for more information.
We can offer a complete Chinese online websites and marketing service for your business to expand its horizons into the Chinese market place.