While more and more companies are discovering the benefit of branching out into the multilingual market, many are still missing out on opportunities by ignoring valuable leads from PPC, (pay per click), advertising.
Although English is the most commonly used language on the internet, it still only accounts for a quarter of the content, leaving 75% in various other languages. Multilingual PPC campaigns are a great way to tap into these markets, reach a wider audience and expand your business.
Multilingual PPC is much more than using Google translate to change your keywords and copy – there are a plethora of things you need to consider before starting a PPC campaign in another language. This is why we have put together this handy guide to help you get started.
Research
The first thing to do when considering a multilingual PPC campaign is to do your research. You need to find out if there is a market for your product or services in the desired locations before jumping in and wasting money and resources building the campaigns.
Another thing to consider at the research stage is whether Google AdWords is the right fit. For example, the most used search engine in China is Baidu while Russia favours Yandex. Basic keyword research tools should help you here in discovering where and whether people are searching for what you offer.
However, if you are planning on genuinely investing in this area and want to see positive results, engaging with an expert in the field at this stage will set your PPC efforts off to the best start as they will be able to use their knowledge and experience to create campaigns that provide valuable results and ensure a positive return on investment (ROI).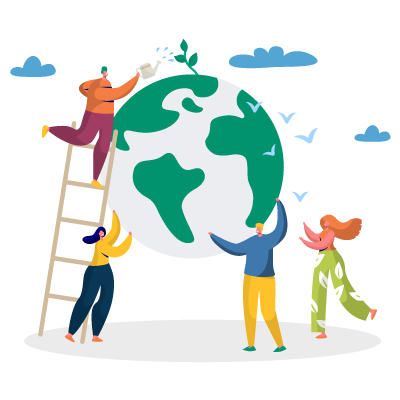 Translation?
While you could just use a free translation tool to convert your English keywords and copy into the language of your choice, this is not the most effective way to create a valuable PPC campaign. If PPC is someone's first touchpoint with your business, then poorly translated ad copy with multiple errors sets you off on a bad foot from the start.
Language is much more complex than Google translate. Not only do some terms or phases not translate directly, but there are also cultural differences, including what colours symbolise, colloquialisms and abbreviations that are vital to consider. Even on a practical level – on day one you will realise that an English phrase of 30 characters will not fit into AdWords character parameters if it is translated into German.
Also consider that PPC best practices are to keep reviewing keywords and phrases to find the most effective keywords, ad copies and landing page experiences that drive conversions. Using a one-off translation company could make this process more difficult and costly. A marketing agency that can support you through your PPC management, as well as multilingual requirements, may well turn out to be more efficient and cost-effective.
Return on Investment (ROI)
Multilingual PPC has all the quantifiable benefits of regular PPC. You can control spend and optimise based on results, but this time is specific to each location and language.
If you set up a French campaign, you can use average sales figures to calculate how much budget the campaign will require and the average cost per click, (CPC), and cost per conversion to provide a profit to the business.
Differences
Remember to consider how your product or service may be different in another country than you can offer to the UK.
For example, if one of your unique selling points (USPs) is free delivery, can you still offer this in Italy? If not, you need to ensure this is not part of your PPC marketing message and instead consider other USPs to push to the Italian market.
This is another reason why direct translation is not the best option for multilingual marketing.
Conclusion
The best way to ensure you are creating an effective campaign is to consult a native or cultural marketing expert. This way, you will avoid a cultural faux pas and create an effective campaign which will provide the most value to your business.
An expert in the industry will be able to advise you on all areas from PPC to multilingual – they will be able to advise on budgets, testing for opportunities, and where to focus your attention. A professional agency will ensure the budget is not wasted on areas with no potential and ensure value is achieved with a tangible ROI.
Contact ExtraDigital today to find out more about our extensive experience in this area and how we can help you tap into this lucrative market.
---