Google has announced plans to add pay buttons to search results.
While this is only initially being rolled out to a small number of mobile search results if successful it is likely to be quickly expanded.
if you run an eCommerce store you need to be aware of the potential positive and negative impact this could have one your business!

Not a Big Surprise
This move from Google however, isn't such a big surprise.
Patricio Robles a tech reporter at Econsultancy recently wrote:
"It's not hard to imagine Google applying transactional functionality to other types of search, and product search seemed like one of the most obvious search categories ripe for transactional features."
What Are These Google Pay Buttons?
Google will start showing pay buttons when people search for products on mobile devices.
The buttons will accompany sponsored or paid search results, often displayed under a "Shop on Google" heading at the top of the page.
Buttons shouldn't appear with the nonsponsored results that are driven by Google's organic search.
Just a Click?
So when someone clicks the buy button they go my site right? Wrong!
When a customer clicks on the Google buy button, they will be taken to a Google product page NOT your website products page, to complete their item selection.
Google's own product page, will allow the customer to pick from product variations like size and colour plus delivery options.
Google will also process the order payment just leaving you the retailer to fulfil the order very much like a dropshipper would.
So this isn't just a buy button Google is going to be offering a complete online shopping experience!
Looking to improve your online store talk to ExtraDigital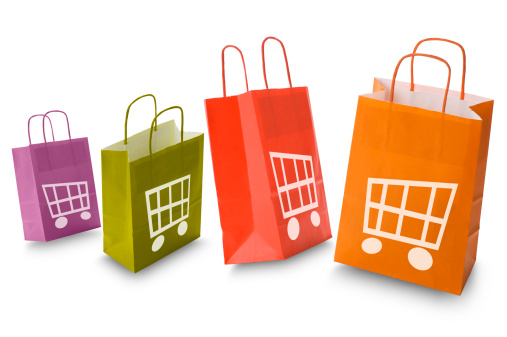 The Pros and Cons
While this has the potential to make buying and selling products easier for both customer and retailers it does put the whole process in Google's hands and that raises a number of concerns.
eCommerce retailers are going to lose a lot of control over the shopping experience, so should consider:
What if something goes wrong
How will returns and refunds be handled
As well as the loss of control there is also a separation between you and your customers, which could have a big impact on your efforts to build customer relationships and loyalty.
Will it be clear who the customer is really buying from
What customer details will you have access to and how can these be used to build repeat customers
Google will apparently be co-branding the product order pages and give retailers the ability to ask customers to opt in to their mailing lists, but payment information such as credit card details will not be shared.
I can understand why many retailers may have mixed feelings about the whole idea.
Conclusions
Google buy button's give Google a lot of control over the sales process for the customers that use them and in effect make retailers more like dropshippers.
The only reason for a retailer to support this will be if it truly generates cost effective volume sales. However, there is a real risk to long term customer relationships that could result in less repeat sales leaving retailers more dependent on Google buy button purchases.
Overall I'm not yet convinced that buy buttons in search are going to be in either the retailers or the customers best interest, but its early days and further testing and refinements are sure to come.
Confused with all the changes happening in Google search results, then talk to ExtraDigital we can help, call +44(0)1227 68 68 98 or complete our contact form.