Do you have AdWords PPC campaigns, but not sure if they are making the most of their budgets? You're not alone, we often see clients with PPC campaigns confused by the myriad of options available and not sure if the campaigns are performing at their best.
Sometimes the problems arise from long-running inherited campaigns, these can be a mess of different configurations and historical data plus may not have been optimised for the latest features available in AdWords.
Other times campaigns have been started more recently, but the performance has been poor.
Whichever situation you're in a good PPC audit can help you spot issues and give you a structure for improvement.
---
What to Look for in a PPC Audit
Structure and Settings
The first area to check is your campaign structure and settings.
The areas you want to review here are:
Search Partners
Tracking
Budgets
Delivery Method
Ad Rotation
Device
Change History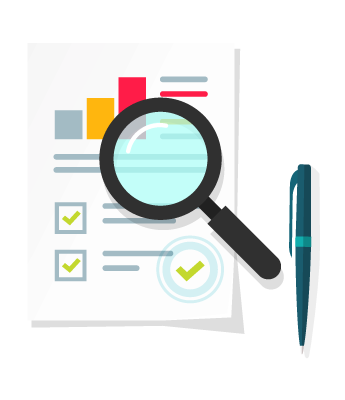 For example, if your performance is poor for mobile ads you can pause or improve your mobile landing pages and ads. Also if you're not seeing conversions it could be simply that you don't have the correct tracking in place.
---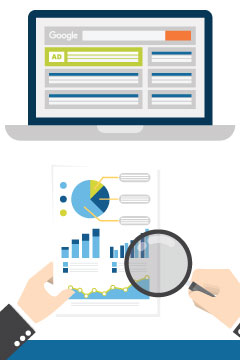 Ads
Once you have checked the structure and set-up you need to examine your Ads. Here some main things to look at are a good quality score, click through rate and conversions. A low-quality score means ads will cost you more and a poor click-through rate means you're not capturing your audience's interest.
We see many Ad Groups that simply don't have enough test ads running to maximise performance.
Ad Extensions
Today in AdWords we have many ad extensions we can use to offer additional information and links to capture searchers interests. Are you taking full advantages of these ad extensions?
---
Keywords
Are you targeting the right keywords?
Keywords go beyond just a few words grouped together you also need to consider the match type from broad to exact. While broad may produce more traffic, the visitors may not be relevant to you.
As well as what you want to be found for be sure to review negative keywords as well, using these will save you budget wastage.
Landing Pages
Often overlooked the quality of your landing page plays a massive part in the conversion process. Do your pages have a good quality score and is there a clear call to action.
Improving landing pages can almost transform many PPC campaigns.
---
Getting Your PPC in Shape
While these are the core areas there are more you can review including display advertising, linking AdWords to analytics and performance KPI's.
If you simply don't have the time to run through your PPC in this level of details then talk to ExtraDigital. We run detailed AdWords PPC audits from £600 giving you a complete picture of your performance and how this can be improved.
We use real certified Google AdWords in-house members of staff to review and write audits rather than automated tools.
---
To find out more talk to one of our PPC marketing experts today and see how ExtraDigital can support your team for better performance and increased growth. Call 01227 68 68 98
---