Why Spanish digital marketing makes sense in the US
Let's put it simply: marketing your business to the Hispanic population in the US is your next big opportunity. US Hispanics lead the way when it comes to digital. They are not only huge consumers of video and social media; they love staying connected, which makes them hugely influential to other consumers.
Hispanics in the US represent 18% of the total population and are expected to gain even more cultural and economic prominence in the coming years. However, this market is still vastly underserved, and not all brands are succeeding when creating successful digital marketing campaigns targeted to them.
Great influencers
Latin Hispanic people spend 1/3 of their day on the internet. They are more likely to share the content they consume on social media than non-Hispanics and are keen to post reviews on products they buy. Surveys also show that this audience is not as annoyed by online advertising as other social groups as they are more keen on clicking on ads that are interesting to them.
This alone makes them the perfect target audience for a brand looking to spread the word about how good their products are.
Video & Social Media
Engaging content is key when reaching out and growing a good relationship with Hispanics. They are great consumers of video and social media, so channels like Facebook, Youtube, Twitter or Instagram should be part of any successful digital marketing plan.
---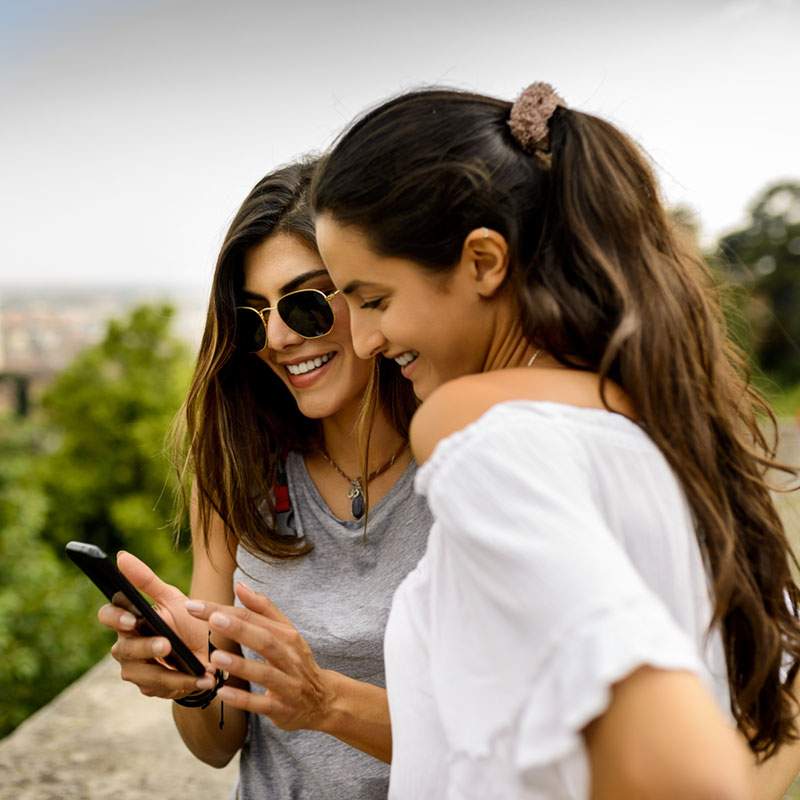 Bilingual culture
You may be thinking that Hispanic consumers living in the US already know enough English to understand your messages and engage with your brand. While there's some truth in this – most US Spanish Latinos are thought to be bilingual - how and when they use these languages is key to understanding where your brand sits.
Think about this: Hispanics in the US most likely speak English at work, use Spanish at home and consume media in both. This audience engages well with content that speaks to their heritage and links well with their Latino roots. Culture is, in fact, the language that should really be considered when planning a successful digital US marketing strategy in Spanish.
---
Or should we say in Spanglish?
According to Google, most US Hispanic mobile users typically search in English or a mix of English and Spanish. When it comes to asking Google specific questions, they prefer to do it in Spanish.
A one-language-fits-all-approach is not the way forward when planning or adapting your digital marketing to the Hispanic market. There is, in fact, a huge opportunity to reach this audience in both languages.
Digital allows you to give people a choice. The targeting capabilities can help reach the right audience with the right messaging – behavioural targeting, language targeting, or geo-targeting are some of the weapons that brands and marketers possess to reach and engage with the American Hispanic market in the digital world.
---
At ExtraDigital, we are multilingual digital experts. We have the experience and in-house knowledge to help you plan a successful US digital marketing campaign in Spanish. Our team includes US nationals and Spanish speakers, who can advise and help you reach your goals. Get in touch today!
---