Are you looking to hire a marketing assistant?
Great news! We're pleased to hear that your business is expanding and that you have identified the benefits of effectively marketing your services and products.
While hiring new staff is an excellent route for some businesses, those looking to invest more wisely can undoubtedly benefit from bringing onboard an agency to handle marketing strategy and implementation.
We felt it would be rude not to highlight some of the benefits of using an agency before you take the important step in bringing in new talent to the team. So, for your viewing pleasure, we have crafted this handy infographic doing just that.
---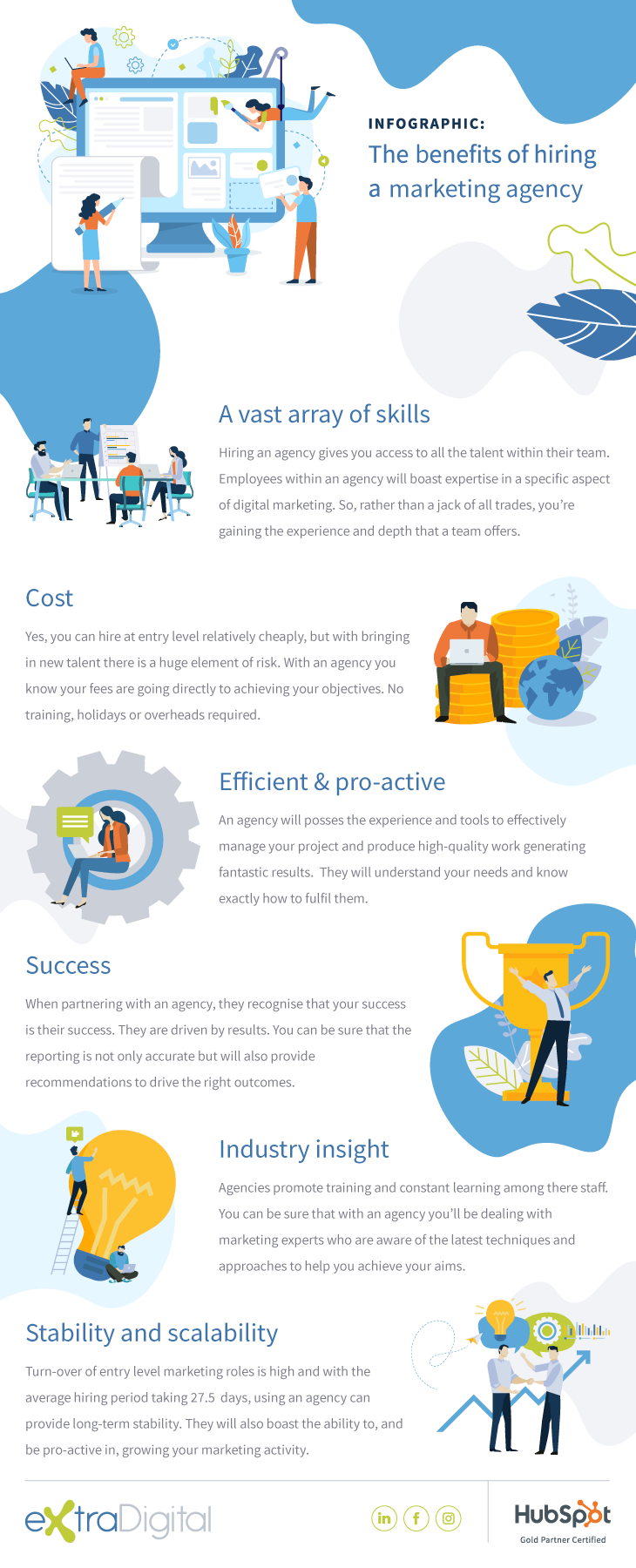 ---
So, if you're looking for a solution to your marketing that can...
hit the ground running
provide depth, with a vast range of skill sets
leverage a variety of marketing techniques
be proactive in recommendations to increase ROI
Then maybe an agency is for you.
---
That's where we come in
ExtraDigital is a Digital Marketing Agency based in Canterbury. With over 20 years of experience helping build brands and grow companies we might just be the agency you're looking for.
Call today and speak with one of the team. We'll be happy to listen to your requirements and can recommend some fantastic options to help you meet your aims. Don't worry; we're not into high-pressure sales pitches, just a friendly chat to see if we would be a good fit.
---
After all, marketing is all about building relationships.
---