The digital market is full of businesses trying to compete. There are many aiming to generate traffic to their site, whether this is paid or organic - everyone wants their brand known! With so much competition, ensuring you are using the right marketing techniques for your brand is vital.
Most businesses want to be excelling against their competitors and bringing in traffic to their site. So, focusing on your marketing should be a top priority.
As a business, you want to ensure you are focusing on a range of marketing techniques to drive traffic. This includes a consistent focus on email, content and social media marketing.
For some, having little knowledge of digital marketing could make you feel a little bit lost. Keep on reading to find out what techniques could benefit your business the most.
Where do I begin?
Before delving right into marketing, find out who you are trying to market to. There's nothing worse than putting all your effort into a variety of marketing efforts and then seeing no results from it.
You need to consider the following:
Who are you marketing to?
You need to research your customer in-depth. Identify their characteristics, location, education, gender and age.
The more that you know about your customer the better it is when you begin your marketing.
Where is the best platform to reach your target audience?
For example are your audience more likely to be on Facebook or Instagram?
Doing the research prior investing time into your marketing campaign will save time and also cost. Additionally, it will give you time to understand your audience a little bit better.
Social media marketing
Once you have thought about your persona and your target audience, you can begin to target social media. For example, think about the platforms that would be best for reaching out to your audience and your potential customers.
There are a variety of options available.
Some examples are:
Instagram
Great for e-commerce stores and services.
Facebook
Useful for Facebook advertising ads to a range of potential and existing customers.
Twitter
Good for reaching out to journalists and raising brand awareness.
LinkedIn
Great for business to business networking.
Whilst using social media, it is important to post regularly and engage with your audience. If you are raising brand awareness and increasing traffic, content needs to be interesting and target your consumer.
---
Content Marketing
When you are writing content such as blog posts, articles and site content – focus on what your customers are looking for.
Inbound marketing process (combining the best principles of marketing), content marketing and search engine optimisation go hand in hand.
Without content marketing, it is difficult for your website to show up within Google search. In addition, without ranking high on Google, potential customers are less likely to find your website. Content marketing needs to be able to assist the user during their buyer journey. So, make sure your content is informative, useful and can interest the user.
Key tips to take on board for content marketing are:
Research keywords customers are looking for.
Keep content short and interesting.
Add keywords to your landing pages.
Refresh content on pages monthly.
Incorporate keywords into your blog articles and marketing.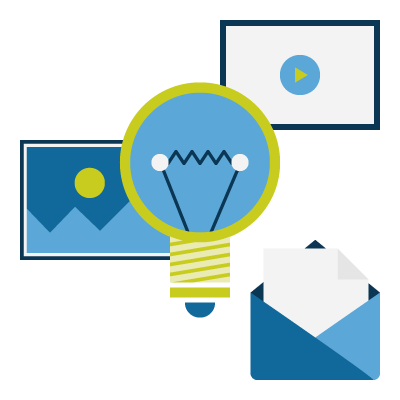 ---
B2B Marketing
These days, there isn't a huge difference between the B2C (Business to Consumer) & B2B (Business to Business) Marketing Strategies. The difference is the objective, while B2C is focused on sales, B2B is all about lead generation and the nurturing of those leads through a progressive sales channel.
Both types require a dedicated marketing strategy that involves cohesive communications and general behaviours to improve brand recognition and affiliation.
Start generating fresh leads with B2B Marketing.
---
Keeping on top of your marketing can get tough. However, reviewing your marketing on a regular basis can make it manageable. When you want traffic, prioritising what your customers want is key to successful marketing. So, ensure you are regularly updating content and are keeping your business current on social media!
---
Liked this article? Why not share these tips with others!
---