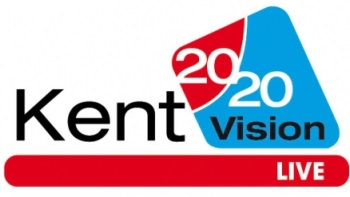 ExtraDigital is going to be at this year's Kent 2020 Vision LIVE show in Detling, Kent. It is one of the best B2B regional events in Kent and we have our very own stand there.
Come find us on stand no. 395 based in the technology section of the exhibition for draws and helpful online marketing advice.
You can come and talk to many members of our team and find out about the various different online marketing services that we can provide for you and your business. Got any questions about the Google updates and how they can affect the ranking of your website? Want to know how to get your website viewed with ease? Come and ask us these questions.
We are also offering a free, that's right, FREE edible website review. Come and see where your website ranks and whether there are any steps that you can take to improve your site for your customers to help drive up traffic, sales and leads. No need to book, simply turn up, speak to a friendly member of our team and claim your free edible website review.
We are also running a business card drop to give one lucky person the chance to win a bottle of Champagne. No strings attached, just pop by our stall and drop your business card in the special business card drop box to enter. We will pull out a winner at the end of the day.
To all our customers and more, we are looking forward to seeing you all there on Wednesday 14th May 2014. Remember we are on stand no.395 in the technology section of the exhibition. For marketing and design at its best why not pop over and say Hello.
More information about this year's Kent 2020 Vision Live Exhibition can be found at their website, www.kent2020live.co.uk or you can call them today on +44 (0)1892 820942.