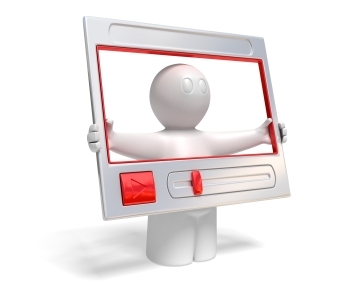 The Harlem Shake, the T-Mobile adverts, Rebecca Blacks 'Friday' …these are all examples of simple online videos that grew to colossal status almost overnight.
With Google spending $1.65 to purchase Youtube in 2006, it's no secret how much emphasis the search engine places on a variety of multimedia content. Can we use viral videos in marketing to generate quality leads? It's reported that 87% of online marketers use video content as part of their internet marketing strategy.
How to create a viral video
Understand your audience
This is one of the most important issues when you are considering video creation. You will find it extremely difficult to make a video that everyone will enjoy - this is a waste of money and time so focus your efforts on your target audience.
Again, focus on your particular audience! Whether you are targeting Doctors, teachers or a certain age group demographic. Think about why your video will be share
Its reported that the average viewer has two reasons for sharing a video:
They would like to share the enjoyment of feelings gained from watching that video with others
They selfishly want to be seen critiquing or sharing their views about a video
In the first instance, viewers will share your video if your video instils some kind of positive emotion from watching. This is probably more likely if the viewer expresses happy or humorous emotions which made videos such as the Harlem shake so popular. However, videos for your products should spark curiosity and a sense of amazement - for example releasing a new phone or car model.
Some viewers just want to be known as the first person to discover a video. The most important step is to combine the two elements mentioned above to understand you audience's viral triggers. What will stimulate viewers into sharing this content? Some triggers may include, surprise, nostalgia, sexy, shocking and informative.
Best practice is to focus on one or two in detail - this varies on the type of business and the audience. For example, an internet marketing agency such as ExtraDigital might want to produce a video which is very informative about all things internet marketing and web design, providing insight to prospective clients about the great things that can be done to reach their goals online. On the other hand, B2C companies who sell physical products such as phones will adopt other 'triggers.' For example T-Mobile:
Some point to remember:
Call to Action - Think carefully about the purpose of the video, the actions that you would like your viewers to take after watching the video and how you want them to feel about your products.
Post your video everywhere - Make sure you use every outlet possible to get your video seen
Keep it short and snappy!
Give your video a proactive thumbnail to provoke curiosity of the readers!
If you have the budgets why not think about celebrity endorsement which is sure to get your video a massive boost in views.
There's no guarantee that your video will go viral, but following these steps in thinking about your target audience, you can significantly bolster your internet marketing strategy and help you to generate a higher amount of leads/sales for your business.