Since influential companies such as Forbes declared that SEO will obsolete in two years (in 2012), some have turned away from SEO and declared the death of it. At ExtraDigital, we believe that SEO is not dead, it's evolving.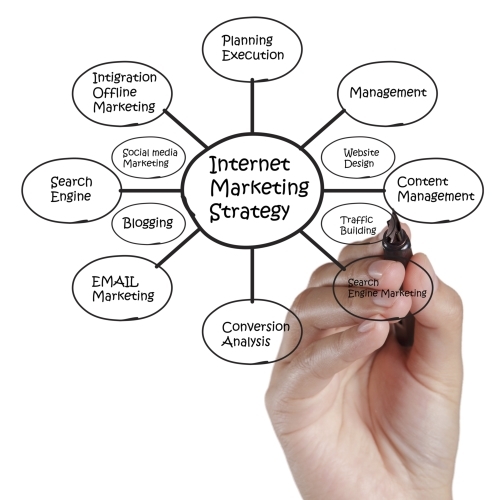 The term SEO has had negative connotations due to infamous spammy emails that fill up companies inboxes. However, search engine optimisation is still very important when carried out in the most user focused and targeted way. Instead of just SEO, marketing managers should take a look at the bigger picture - internet marketing in general.
The Internet Marketing Umbrella
Those who seek to take full advantage and get the best return on their investment online should engage in 'internet marketing' as a whole. Increasing rankings through SEO, whilst still very important, is only a facet of internet marketing, to be combined with other aspects to really benefit from it. As well as your SEO strategy, Internet marketing should now be geared towards collaborations and effective PR.
As all good internet marketing agencies should know, Google wants to display the most useful and relevant content for searchers - content created in the most natural way possible. Sherrie Chastain explains that "Google wanted the content that shows up in the search results pages to be more user generated, and natural or organic, coming from real people…"The role of internet marketing is to get this content from real people and make it accessible, share it and seek collaborations to promote it as you would offline.
The Google algorithm is designed to put itself in the user's seat, placing emphasis on what users deem the most useful/relevant information on a page and ranking accordingly. Therefore, the approach should not be build links or 'get to the top of Google' through black hat methods but to create content that users want to see and build your online marketing strategy around this as a whole.
Sherrie Chastain goes on to say "It really all goes back to integrity, create content that people are actively searching for, and do it because you genuinely care about providing people with the information they are searching for."
Companies should no longer just stick to individual services such as SEO and PPC, but broaden to the whole of internet marketing in general, whether this involves online PR, social media, adwords management as well as search engine optimisation. This will naturally increase the relevancy of your content and improve rankings, creating a sustainable source of leads for your business.
For more information about how ExtraDigital can help to build your brand online through our internet marketing services, get in contact with us today on +44 (0) 1227 68 68 98 or fill in a contact form and we will get straight back to you.