In this article I am going to talk about the search engine landscape of Japan. For many years Yahoo! n (a joint venture between Yahoo! and a Japanese internet company SoftBank) has dominated the Japanese search engine market for many years, even beating out the search engine power house Google and other more local search engines such as Baidu and Naver.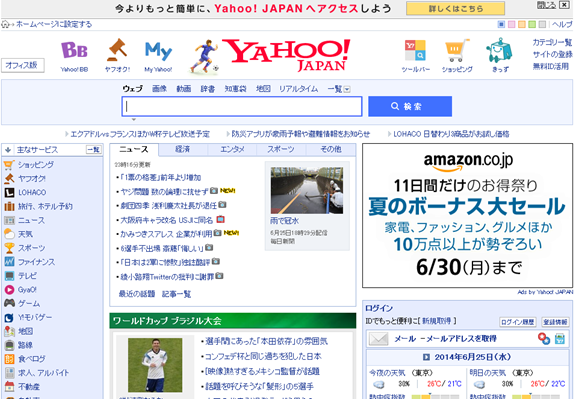 In 2010, Yahoo! Japan entered a partnership with Google Japan for Google to power Yahoo!'s organic search results, but each site would customize the search results for their audience as if Yahoo! and Google gave exactly the same results, users could stop using one of the sites, raising the possibility for Bing and other engines to increase their market share in Japan. This is one of the reasons why both sites will add a unique flavour to the result pages as well as Yahoo! continuing showing the content from its vertical data such as Yahoo! Auction, Yahoo! Travel, and Yahoo! News in the search results. Yahoo! Japan's adoption of Google's search technology would mean that about 90 percent of Web queries in Japan would be powered by the company therefore optimizing websites towards Google's algorithms will thus yield results from both engine.
Yahoo! Japan provides its own PPC and Advertising services which are not connected to Google's services. If you want to target Japanese search users through Yahoo Japan with PPC campaigns, you would need to create an account with Yahoo Japan, and set the campaigns up on their own PPC account. There are differences between Yahoo! Japan's campaign settings and Google AdWords, such as the characters allowed in the title/ max number of letters so you may need edits to your AdWords meta title/description etc before you put them into Yahoo Japan's account.