The BBC has recently published a news story stating that the Kingdom of Saudi Arabia is to change the start of its two day weekend from Thursday to Friday. This proposal was originally suggested in 2007 but was rejected. The Saudi business community has been lobbying for the change ever since, so it can bring its own business activities into line with commercial hubs such as Dubai and London.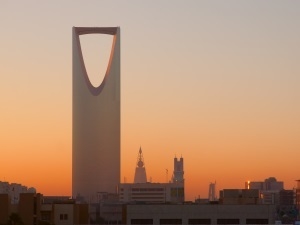 Saudi Arabia's King, King Abdullah, has said that this change was
"for the sake of putting an end to the negative effects and the lost economic opportunities consistently associated with variation based on work days between local departments, ministries and institutions and the regional and international counterpart"
This change will mean that Saudi Arabian businesses will now have four working days overlapping with Western and regional businesses, rather than the three it currently has. In theory, this should make it easier for Saudi businesses to trade and make the most of the opportunities that it has previously lost out to due to the limited working days.
This is not only good news for Saudi businesses, as they are now able to compete on a regional and international level; it is also good news for international businesses who want to enter the Saudi marketplace.
As a Kent firm that provide a range Arabic internet marketing services such as website design, PPC management & multilingual SEO, we will benefit from this change in Saudi Arabia's working week and we are very happy that about the shift of the weekend which allows us to work with more ease and in turn deliver a better quality service.
Our Saudi clients, including Alkhaleejion and Ideal Clinics also view this move as a positive step which will enable them to communicate with better with us.
At the moment the limited three day working week and the difference in time zones means that there is only a limited number of hours each week in which to have real time dialogues inside normal office hours.
Managing director Dr Rachel Cornish said "As we work for several organisations in the Kingdom of Saudi Arabia this is great news for us as it makes scheduling communication easier helping to strength working relationships."
Saudi Arabia will probably never fully change their working week to be in line with other Western countries that have a Monday to Friday working week due to Friday being a holy day; much like Sunday is here in the UK.
This move will however see that they are able to compete more effectively on an international playing field and bring their economy a step closer to opening its $400 billion stock market to international investors.
You can read the full article from the BBC here.