The way companies are now contacting potential consumers and customers are constantly evolving. Outreach marketing is the internet's new and up-to-date form of reaching out to a target audience. Although, there are still some companies that use the outdated version of link building. This article will highlight 3 important principles of Blogger outreach marketing.
What is it?
First but foremost, it is important to define what Outreach marketing is. Although there are many Buzzwords and variations for the definition, one thing is clear. It is the process that can be defined as reaching out to the right people at the right time to give your business the right brand awareness. It is connecting with your consumers and treating them as a part of your brand and not an extension.
How to start with outreach marketing?
It sounds like an easy process, but there are a few steps that you need to take into consideration before you begin your outreach marketing campaign.
1) Who is your audience
The first thing to do? Research!
Doing in-depth and intensive research into your audience and market will ensure that you have the absolute best and high-quality information about who you are trying to target.
For example, if your brand is aimed at Females ages 18-25 who are interested in Jewellery and fashion, you will need to make this clear from the beginning. The next step will be to find the right blogger that you can work with.
Ensure you choose a blogger who:
Has an interest in your brand
Can communicate with your desired audience
It's important to make a comparison of different bloggers you may want to help with your campaign and email a couple of them. Research into the blogger's audience, authority and influence will also be important factors to consider when making a decision for your blogger outreach. This ensures you have a choice if one is unable to work with you.
So, will this be a blog post or a guest post? Once you have worked out the best way the outreacher will be communicating to your target audience, the next step is to consider:
2) What do you want to get across?
Once you have established who you want to work with – the next step is to think about what you want to tell people!
This needs some serious thought. As you have been given the opportunity to communicate with a wide proportion of your audience, the outgoing information needs to be well-revised.
The benefits of outreach will not only help increase your sales and brand awareness but also traffic towards your site. So, you want to make it good traffic.
This is the opportunity to provide bloggers with information that your potential customers will find useful to get to your site. According to Technorati 31% of online shoppers are influenced by blogs and only 56% are influenced by the retailer's sites themselves. Thus, blogger outreach can be a greatly valuable tool for link building within marketing.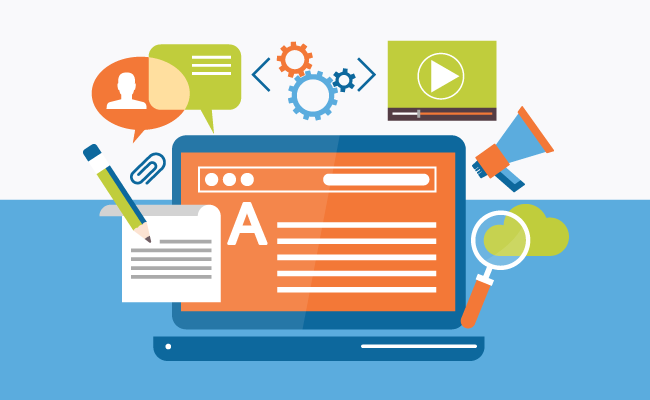 3) Earned Vs Paid
The last thing you may consider in your marketing campaign is how you want to finance it. Some marketers may plan a strategy to obtain blogger outreach by setting aside a budget. On the other hand, you may decide to earn your audience and expand brand awareness with guest posts.
However, although the idea of having bloggers advertise for free is ideal, it is also rare. Most bloggers, especially those with a huge target audience's will expect to be paid for promotion posts. There are also opportunities to send products to bloggers which they could write about to their audience.
Whatever you decide, it will require some serious strategic planning and thought. In the end, the benefits are endless and can be a great way to maximise brand awareness.