Grab Visitors With Headlines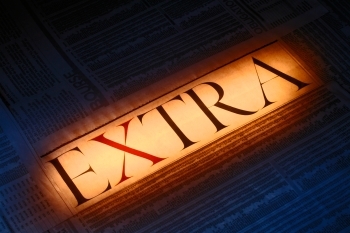 As well as being critical for your search engine optimisation, the words and written content on your website and external advertising are essential for broader online marketing as they form the basis of what you are saying to your prospective clients and customers. Testing and experimenting with different copy can be critical to business success, but you need to know what to change as well as how to change it.
Fiddling constantly with your body text and detailed paragraphs can easily take up many hours of your time, but while it may help SEO and Adwords quality scores it is unlikely to have too much of an impact on sales one way or another. To grab the attention of prospects you need to step back and look at the page copy in a more purely visual way – and that means looking first and foremost at your headlines, which need to grab the attention of your prospects and convince them to stick around to read more.
Make extensive use of testing – create multiple landing pages on your website with different headlines and opening paragraphs and see how they do. Get up to your elbows in analytics data and find out where your conversions are coming from, and how long people stay on a page. Even if most of your leads come in via phone, you can get a good idea of visitor engagement by looking at average visit duration, bounce rate (how many people didn't even bother staying on the page to read it) and progression through the site. Do lots of people view something like About Us or Contact Us after reading your landing page? That's a good sign they've become interested in you as a company and are investigating further before getting in touch with you. If you're stuck with analytics or can't get your head around website goals, find a good online marketing consultant to help you get to grips with the data – until you do, all the testing and copywriting in the world can't help you.
Another place the power of words comes in useful is in your "pre website advertising" – that is your meta descriptions (your "ads" in natural search listings) and your ad copy for platforms like Google Adwords pay per click. Any PPC agency worth its salt should always be testing at least two ad copy variations per set of keywords at any time in order to improve optimisation, and while you shouldn't merrily go in and delete ads from your account history there is no harm in putting in additional variations to keep things fresh. Even if the message stays roughly the same the words themselves, and how they are written, can produce very different results for different business types and sectors.
Do you know which of these ad headlines would perform best for your business?
Buy 1 get 1 free
Buy One Get One Free
BOGOF limited time offer
If you don't, then it's high time you took control of your online marketing and started properly experimenting with headline copy and ad text to ensure you're getting the most potential bang for your website and advertising buck.